School in the Time of COVID-19
A look into how schools across the world have adapted to the circumstances of COVID-19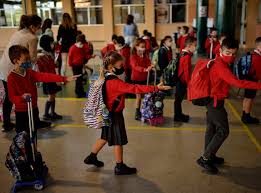 The new school year has begun for students across the world in recent weeks. Due to the COVID-19 pandemic, they return to circumstances they have never seen before. The Paw Print reached out to students in Spain, Japan, and Kyrgyzstan to find out how these countries are handling school in these unprecedented times.
Schools in every country have adapted to the pandemic in very different ways.
Irene Perez Guerrero is an 11th-grade student from Seville, Spain who has only been back in school for a week. Spain has seen over 700,000 COVID-19 cases over the course of the pandemic. 
"I'm now going to in-person school again with social distancing and masks," Perez Guerrero said. "We go everywhere with masks. Spain is one of the countries that COVID-19 has affected the most."
Yuko Nagakura, a Year 11 student, was attending school in Japan when the pandemic hit. In mid-March, schooling in Japan was switched from in-person to online.
"Half of my classes were live and for the other half, we were just given worksheets to do…It was pretty bad," Nagakura recounted. "That's when it became clear to me. If we were going to be locked down for any longer… I didn't want to be taught by teachers who didn't have a lot of experience teaching online."
Nagakura made the decision to enroll in a full-time online school based in New Zealand.
Gulnazik Bakhramova attends online school in Kyrgyzstan, where classes are conducted over the messaging app WhatsApp.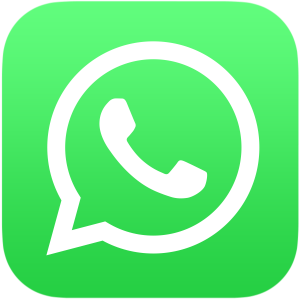 "Sometimes it's very difficult to get any internet, especially in the villages," Bakhramova said. "Everybody is studying via WhatsApp; we don't use Zoom."
The unique ways that schools in each of these countries handle COVID-19 have also brought on unique challenges. In each country, these challenges are different.
Nagakura has noticed some unexpected outcomes of her full-time New Zealand online schooling.
"I do feel more stress. I underestimated the breaks that transportation and lunch were giving me. They were helping me stay focused in my studies," Nagakura stated. "Doing eight hours straight of academics is [harder than] I expected it to be."
In Kyrgyzstan, for every class a student takes, they have a WhatsApp chat. All teaching is done through messaging on these chats because for most students using Zoom is not an option. In Kyrgyzstan, technological difficulties prove to be a large obstacle.
"Not many people understand Zoom. It's been a big challenge for our teachers to understand how to use Zoom and explain it to younger students." Bakhramova said. "We have like fourteen classes for our fifth graders… and even more for seniors. This is a challenge for our teachers."
COVID-19 has changed the social lives of students, both in full-time online school as well as in-person school. One way students were able to socialize in a pre-COVID-19 world was through extracurriculars, but these have been radically changed.
Although back at in-person school, Perez Geurrero has stated that "My school has removed extracurricular activities to avoid more infections."
"I don't socialize as much," Nagakura said of full-time online school. "[Socializing] sometimes almost feels like a task."
In such uncertain circumstances, schools across the world are conducted in very different ways. It is a learning process for everybody involved.
"We don't have a lot of information [right now]," Perez Geurrero stated. "As we [have more school] we will all get more information about the process."