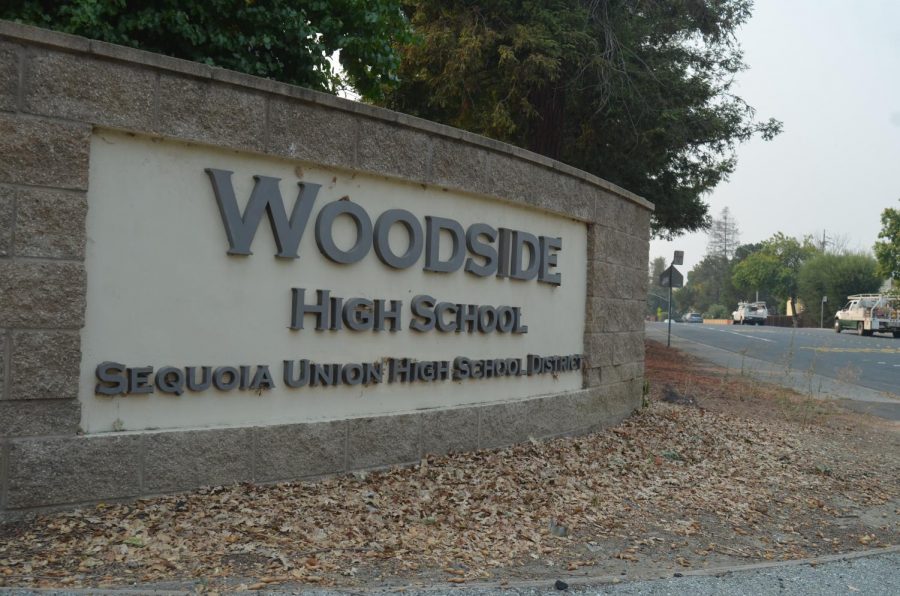 Reopening is a Hard No for Woodside, Thank You Very Much
Woodside is sick of distance learning. Teachers are fed up with the problems it has caused, failing grades are on the rise, and what was initially scheduled to be three weeks of chilling at home has turned into more than six months of painful depression and suffering. However, despite the obvious, bone-chilling disadvantages that come with online learning, it is a terrifically bad idea to reopen any time before at least March 2021. 
It's no secret that COVID-19 is still rapidly spreading throughout the country. Despite a summer of comparatively few cases, the receptor-laden pathogen has come back in full force, ready to spread, mutate, and do anything to keep itself alive. While indoor gatherings, dining, and Supreme Court nominee receptions are presumed to be the main driver of spread, schools are not too far behind. 
It can be easy to point fingers at colleges for having the most transmission of any school type, but high schools have had their fair share of disasters. According to Kate Taylor of the New York Times, just two weeks after a Salt Lake City high school reopened for the 2020-2021 school year, around 90 cases were confirmed on campus, with many believing that number to be much higher based on those who were untested and/or asymptomatic.
Similar stories have come in already from hard-hit states like Georgia, New York, and even down in Southern California, which leads the state in cases. The threat of a similar major outbreak happening on Woodside's campus is genuine, and such an outbreak would be devastating to our students and teachers.
If the virus spread on campus, it would lead to another major consequence: a boomerang effect. As major school districts face these outbreaks, many are also forced to re-close schools soon after. Remember Orange County from a paragraph ago? That's what they did. New York was forced to do the same after their schools had just barely been open for a week. Imagine having a solid reopening plan, being excited to come back, and finally getting in the groove of returning to campus – just to have the school shut down again for three weeks or longer? This would possibly continue into the next year, with maybe 3-4 in-person school days for every 21 spent online for the rest of the year. If we want to return in full, we want to return in full. 
But why March 2021 specifically? Well, by then, New-President Biden's 100 days of mask-wearing will have reached its end, and if he does what he has promised, the severity of the health crisis will have hopefully dropped off. Before then, it is horrendously unwise to reopen our beloved schools in full and risk the lives of our teachers, students, and those with whom they come into contact. Plus, wouldn't it be funny if we came back exactly a year after closing?