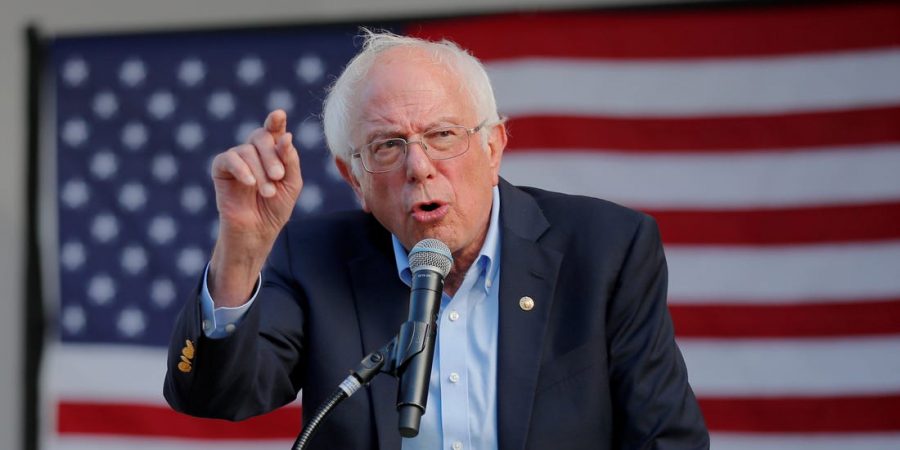 Bernie Sanders Profile
Shortly after the "Super Tuesday" primaries on March 3, the Democratic primary became a race between two people: Joe Biden and Bernie Sanders.
Biden, running on a platform of moderate policies and electability, is the current frontrunner based on national polls and delegate counts. While the gap between Biden and Sanders is quickly growing, Sanders supporters remain hopeful that his progressive agenda will eventually be brought to the American people. The Paw Print reached out to these supporters to learn more about why they think Sanders is the best candidate for the Democratic nomination.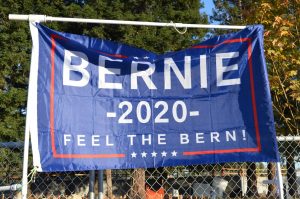 Woodside junior Cole Torgeson gave a concise explanation as to why Sanders was the first 2020 Democratic candidate he decided to support.
"I don't think I identified more with anyone's consideration for the needs of the American public than I did with Bernie Sanders," said Torgeson. "He genuinely wants to make a difference in the world."
Not every Sanders supporter The Paw Print interviewed had been with him from the beginning. Woodside sophomore Tal Dickman used to back Elizabeth Warren, but he switched to Sanders after Warren dropped out on March 5.
"Initially, I supported Elizabeth Warren, but I think [Warren and Sanders] both have similar views," said Dickman. "I really like [Sanders's] progressiveness on issues like climate change and health care… I know that we only have, what, 11 years to act on climate change? Biden will not do anything significant during that time frame, so I'm worried about that."
Like Dickman, other students pointed out the sharp contrast between Sanders's deeply-held progressive policies and Biden's more moderate proposals.
"I think Bernie Sanders is one of the few political candidates who is honest and truly believes what he says," said Woodside junior Joseph Krauskopf. "He's been saying the same thing for 40 years… I really think that that sets him apart from Joe Biden… who just doesn't understand the problems facing the current generation."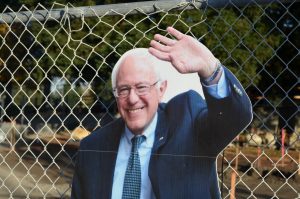 Krauskopf also critiqued Biden's pro-war past, including his support for the Iraq War (a war Sanders led the opposition to). Additionally, he felt that the electability argument most often used in support of Biden was flawed. In 2016, the Democratic party nominated the "electable" Hillary Clinton, yet she still lost the general election because she didn't have as passionate a support base as Donald Trump. Even when speaking about Biden and Sanders in terms of electability, Krauskopf still felt that Sanders was the better choice.
"[Biden] has no youth support, he is the exact epitome of what Republicans hate about the Democratic Party, there's a lot of problems with him as a person, he has borderline dementia, and I just don't think he can run a national campaign against the likes of Donald Trump," said Krauskopf.
Krauskopf wasn't the only student to theorize about Biden's cognitive decline; Torgeson mentioned it briefly as well.
"At least [Sanders] is mentally present," said Torgeson. "I don't feel comfortable with Joe Biden because the stuttering at the rallies [and] the mislabeling of his wife and his daughter kind of adds up, and it builds a picture of a guy who isn't totally mentally sound. I don't feel comfortable supporting a guy like that."
While some students eluded to minor problems they had with the Sanders campaign—for example, Dickman stated that Sanders's more "radical" proposals could turn away moderate voters—they all believed that Sanders was, by far, the best choice for president.
"I don't consider myself far enough left-leaning that I would, in a typical election, endorse a Democratic Socialist, but [Sanders] absolutely appears to be the best option we have," said Torgeson. "As a Democrat, that's what I believe."