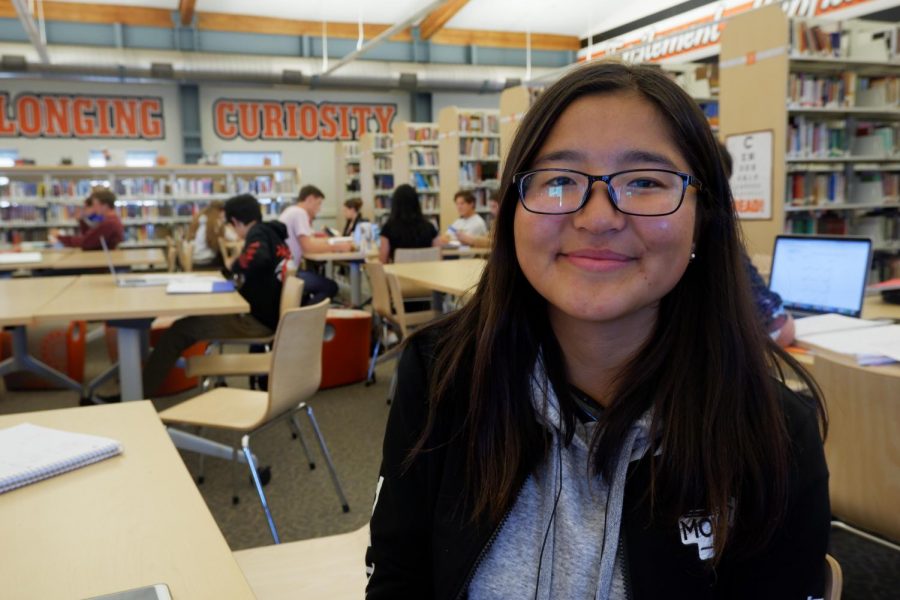 Aibiike Abdysamatova
Aibiike Abdysamatova is a current junior at Woodside from Kyrgyzstan. She obtained a scholarship from Greenheart Exchange.
"I was trying to get a scholarship for three years," said Aibiike. "The program required us to take… a test for English level. Then, we had to write three essays in 45 minutes, and then [complete] an interview, documents, an essay, and one part about leadership and what kind of person you are. Then, you had to wait six months."
Aibiike explained how her visit to the United States has changed her perspective on the world.
"In my country, it's kind of a big deal to see the [United States], and it was my dream," Aibiike commented. "To be an exchange student means to see things from another point and to see the world. It will widen your horizon and make you into a different person."