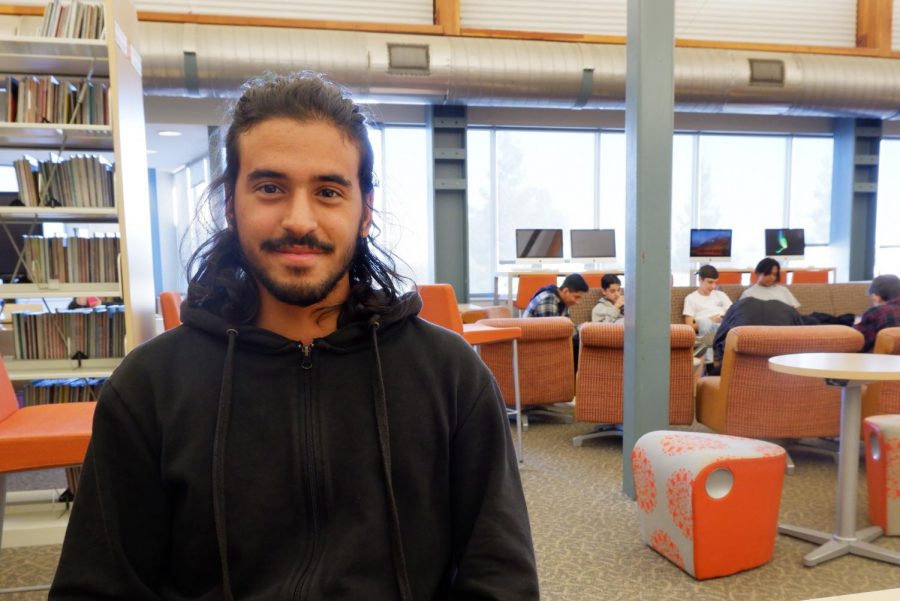 Adam Ajroudi
Adam Ajroudi is a current senior at Woodside from Tunisia. He received his scholarships from American Field Service (AFS).
"This is my first time being outside of Tunisia, [and] I'm so grateful to be here," Adam said. "California is such a cultural mixture of all races and ethnicities, and I adore the diversity here."
Adam explained the educational system in Tunisia, comparing it to the system in the United States.
"As a Tunisian student, we follow the French system, so my high school would look like a French high school," Adam remarked. "That means that we don't have period-based classes, and we don't have to choose classes. We have 11 classes that are mandatory for us."
Eager to get involved in school activities, Adam recently joined Woodside's French Club, the Octagon Club, the football team.
"I went straight to embrace the American experience," Adam said. "I've played rugby before, but not with my high school, so that allowed me to take football without even thinking about it."