Everything You Need to Know About the Midterms
Takeaways From the November 6, 2018 Elections
February 8, 2019
The 2018 midterm elections marked a turning point for diversity within American politics. Minority races and religions, members of the LGBTQ+ community, and women gained seats in office and many citizens felt that, for the first time, their voices were being heard. To determine the effect that this representation had on the local community, the Woodside Paw Print visited polling centers in both Woodside and East Palo Alto.
Social Media Aides Voter Turnout
The Effect of Social Media in the Midterms
Many Woodside students were bombarded with push notifications from popular apps like Snapchat, Spotify, and Instagram encouraging them to get out and vote in the midterm elections.
The notifications seem to have had an effect: the elections, which took place on Tuesday, November 6, were record-setting. Over 113 million Americans cast their vote, an increase of about 30 million from the midterms back in 2014. A number of states, California included, had levels of turnout as high as in the presidential elections. Still, many underage Woodside students were ineligible to vote and felt the social media ads they were receiving were ineffective.
"It kind of annoys me that I keep seeing these ads, because I can't even vote, so why am I getting these?" Woodside freshman Jacob Black questioned. "But, I understand the importance behind it so it's okay."
Despite the lack of Woodside students voting, the exposure the elections was definitely impactful and familiarized students with the voting process. Snapchat, a popular communication app used among teens and young adults, sent out a short snap to all of its users about voter registration and the locations of the nearest polling places. As an incentive, the app also provided exclusive face filters users could unlock after using Snapchat to register to vote.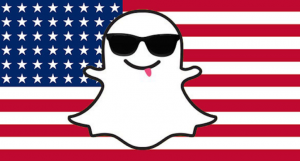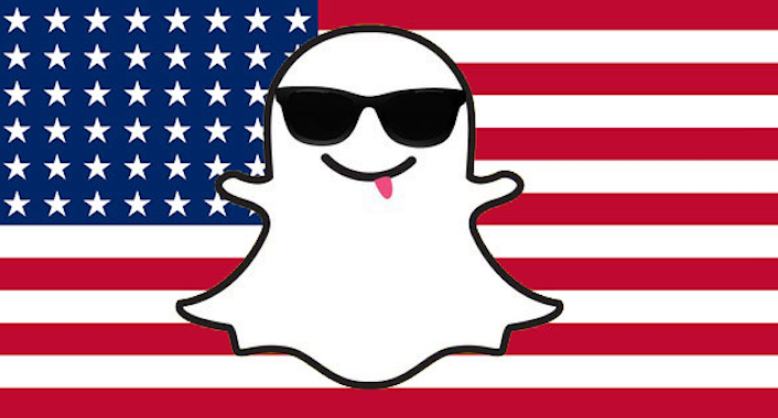 "I think it really created an impact among young people to see such an innocent app like Snapchat endorsing the midterm elections," Woodside sophomore Sydney Truesdale said. "It really showed students the importance of voting since apps like Snapchat were promoting it."
And, Snapchat targeted a particularly significant group, as the app's core users are between the ages of 18 and 24. In the 2014 midterm elections, citizens within this age range were the lowest represented demographic, making up only 11 percent of those who cast a ballot.
The tactic proved successful; according to The Atlantic,"more than 3.3 million voters from that group cast their votes early. That's a 188 percent increase from 2014."
Snapchat's political call-to-action may not have directly targeted the high school students that it reached, but it definitely made its mark on the generation of future voters by demonstrating the importance of voting.
"I think many events have opened many of our eyes and implied the importance of voting," asserted junior Alex Gonzales. "Being so exposed to politics and understanding how it can affect our everyday lives really makes me want to vote."
East Palo Alto Leans Left in Midterms
Residents of East Palo Alto Share Their Political Views
"If I vote this time, is he [President Trump] really going to go away?" Renita Bhartu joked as she headed towards the polls. She is one of hundreds of East Palo Alto residents who showed up at the city's Young Men's Christian Association (YMCA) last Tuesday, November 6, to cast a ballot in the midterm elections.
Alongside the rest of California, the polls at the East Palo Alto YMCA opened at 7:00 a.m. and closed at 8:00 p.m. A number of high school students manned the ballot boxes; following confidentiality procedures, they were kept unaware of the individual votes.
"We don't know any of the political leanings because all of the ballots are sealed in an envelope and then deposited into the box," Ryan Perkins, a student volunteer at the polls and a senior at Carlmont High School, described.
Despite the secrecy of the ballots, though, many voters were open about their political views. Kiyana and Justin Turner, who both identify as Democrats, voted based on personal connections.
"We have a good friend running for City Council, Regina Wallace-Jones, so we're going to vote for her," Kiyana Turner explained. "We also have a good friend running for Ravenswood School Board, Tamara Sobomehin."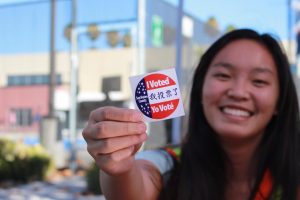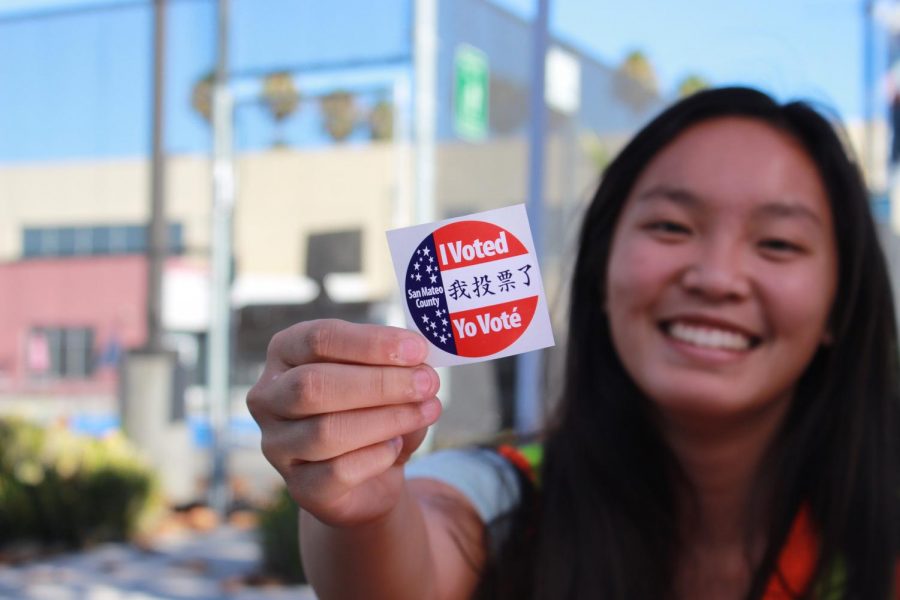 Skye Talavera, an Independent voter, selected candidates based on personal characteristics rather than political party.
"I judge whether or not the candidate has experience in government and as a public servant, if they present a reasonable argument, and if what they believe in is socially-minded and for the good of others in the country," Talavera reasoned.
College student Diana Hamidi has similar views but identifies as a Democrat due to what she sees as a two-party duopoly.
"I would put myself as Independent but it seems like being Independent here in California doesn't get you far," Hamidi stated. "My ideas align more with the Democratic Party than with the Republican Party, so I vote Democratic."
As voters of minority races tend to be more liberal, it is unsurprising that the citizens of East Palo Alto, 92.39 percent of whom are minorities, lean Democratic.
"Personally, I'm Democratic since I come from immigrant parents, and I feel like there's a lot of Democratic politicians in favor of passing more laws to help immigrants," voter Stacey Sacor commented.
East Palo Alto also has a low income in comparison to surrounding cities; according to the United States Census Bureau, the city's median annual income is $55,170, a figure slightly below the national average. Carlos Romero, an electioneer distributing handbills in support of a measure to construct affordable housing, believes this economic status also plays a role in the city's political views.
"East Palo Alto has been a low-income community of color and a working-class community," Romero noted. "So, I think it tends to be much more progressive and open to trying to help people make it in a booming economy that doesn't always share its benefits with low-income folks."
This I Believe
Voters' Thoughts on Local Ballot Measures
Holly Rusch and Leila Taherian
Georgia's Purges Rescind Voting Rights
Voter Suppression in Georgia's Gubernatorial Elections
Georgia Secretary of State Brian Kemp has eked out a victory in Georgia's 2018 gubernatorial elections in the midst of widespread accusations of voter suppression.
Up for election in the 2018 midterms were 35 Senate seats, all 435 seats in the House of Representatives, and the gubernatorial positions in 36 states. Georgia's gubernatorial election pitted Republican Brian Kemp against Democrat Stacey Abrams. Nominee Abrams was in the Georgia House of Representatives from 2013 to 2017. Nominee Kemp was a member of the Georgia Senate from 2003 to 2007 and the Georgia Secretary of State from 2010 until November 8, 2018, when he resigned in preparation to take control of the Governor position.
The Georgia gubernatorial elections were fairly indecisive, with Kemp securing 50.3 percent of the vote and Abrams 48.8 percent. However, prior to and during the election, reports arose that Nominee Kemp was using his position as Georgia Secretary of State—the office that oversees elections in Georgia—to suppress potential voters and sway the election in his favor.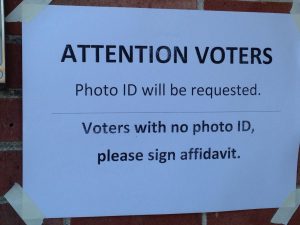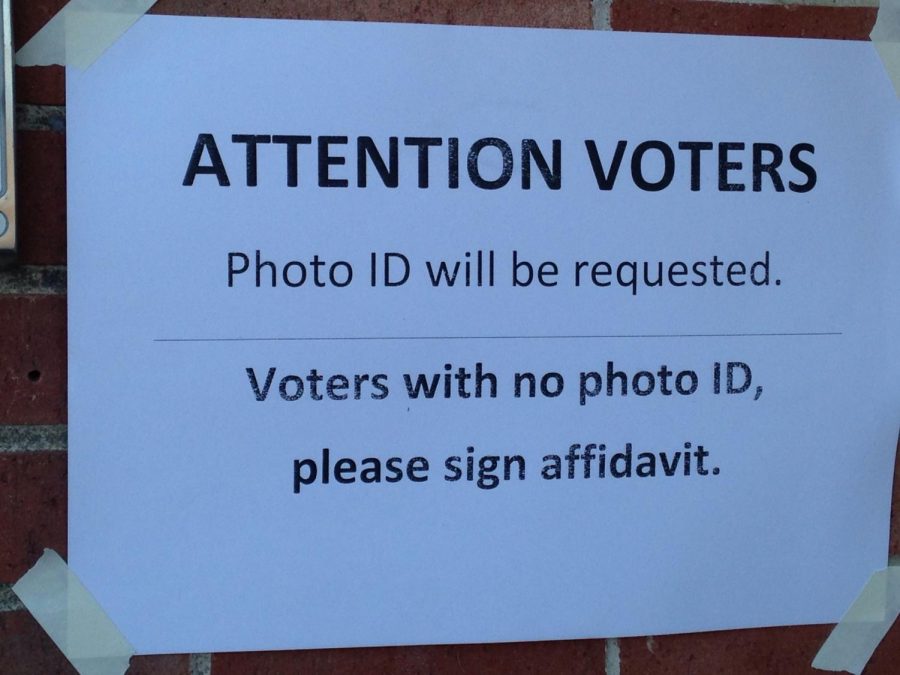 During his tenure as Georgia Secretary of State, Kemp has enacted multiple purges of Georgia's voter roles. According to an Associated Press report, Kemp's office has cancelled over 1.4 million voter registrations since 2012 and over 670,000 in 2017 alone. Furthermore, an independent analysis by the Palast Investigative Fund found that over 340,000 voters had been improperly purged from the rolls.
"Their registration is cancelled," explained Greg Palast, a reporter for The Guardian. "Not pending, not inactive—cancelled. If they show up to vote on 6 November, they will not be allowed to vote. That's wrong."
In addition, according to the Atlanta Journal-Constitution, Georgia election officials have closed 214 precincts—nearly 8 percent of the total voter centers—across the state since 2012, creating longer journeys to polling places, longer lines, and longer waiting times.
"Look at the areas where they're closing precincts and consolidating," Helen Butler, director of a Georgia civil rights group, told the Journal. "It's usually in areas with poor people and minority communities that have less resources to get to other locations."
Finally, Kemp's office also put 53,000 voter registrations on hold, nearly 70 percent of which are for African-American voters, just days before the registration deadline. Georgia used an "exact match" verification process which requires voter applications to have information that exactly matches what is in Georgia's records.
"This is not how a civilized society… runs its voting apparatus," Brenda Goldstein, an African-American voter in California, told the Paw Print. "In a democracy, people should be concerned with getting as many citizens as possible to vote. Enacting illegal purges and exhaustive registration measures such as that 'exact match' system limit the people who can vote. It's despicable."
Kemp has repeatedly denied that the purges were used for voter suppression.
"This farce about voter suppression and people being held up from being on the rolls… is absolutely not true," Kemp asserted in a televised debate with his opponent Stacey Abrams. In a statement to CNN, he later claimed that "The fact is that it has never been easier to register to vote and get engaged in the electoral process in Georgia, and we are incredibly proud to report this new record."
Despite Kemp's victory, Abrams has thus far refused to concede.
"Voter suppression isn't only about blocking the vote," Abrams insisted. "It is also about creating an atmosphere of fear, making sure their votes won't count."