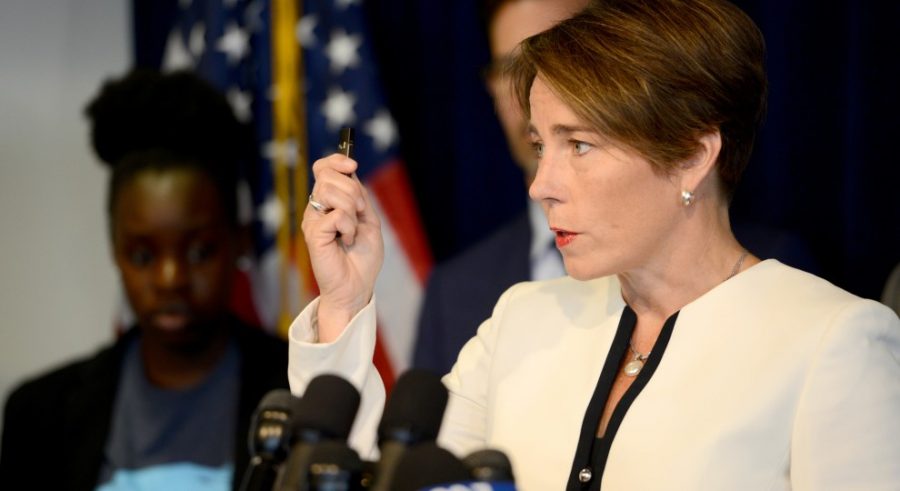 Juuls in Schools: FDA Announces Teen Vaping "Epidemic"
The FDA is beginning to take the phenomenon of e-cigarettes very seriously.
Nationwide, the Food and Drug Administration (FDA) is beginning to crack down on teenage use of vaping devices. But at Woodside, it seems the trend is alive as ever.
FDA Commissioner Scott Gottlieb announced in early September that the office would begin escalating efforts to curb teenage vaping, which often involves inhalation from a nicotine device to produce a desired head rush. Gottlieb's plan includes demanding that e-cigarette companies submit plans to sharply shrink their underage consumer base.
Some Woodside students, including one anonymous source, who "hits a nicotine device daily" don't hold the Commissioner's same concerns. "Honestly, I don't feel it will have extremely detrimental effects on my health," she explained. "And, I definitely don't feel that it will be impossible to get vapes, even if there are new regulations."
In addition, the FDA has clashed with these e-cigarette companies about the intended usage of the devices. While they're marketed as a way to wean smokers off cigarettes, the FDA claims that companies are being "negligent" by allowing unerage customers to buy the devices and subsequently become hooked.
An anonymous Woodside junior who has used Juul Lab products since freshman year admitted that the habit "probably isn't good for you." But, she conceded, she'll quit the habit "later, probably after college, when it isn't such a social trend."
Part of this attitude, exhibited in the growing popularity of juuls and other vapes, is a lack of definitive evidence on how harmful using the devices actually is. While the nicotine and addictive properties have been deemed dangerous, few long-term studies detail the specific effects of vaping.
"
Honestly, I don't feel it will have extremely detrimental effects on my health. And, I definitely don't feel that it will be impossible to get vapes, even if there are new regulations."
— Anonymous Woodside Student
According to unreleased FDA report data, this year has shown a 75 percent uptick in e-cigarette usage. "This disturbing and accelerating trajectory of use we're seeing in youth, and the resulting path to addiction, must end," FDA Commissioner Gottlieb announced at a press conference.
At Woodside High School, Assistant Vice Principal Chuck Velschow also agreed that Woodside has had problems with students vaping and utilizing e-cigarettes during school hours.
But as to preventative measures, Velschow explained that "the main form of education on drug usage students get is in their life skills class." The class, which students take freshman year, focuses on the effects of alcohol, tobacco, and other drugs. Velschow noted that "the district also puts on a parent education series about tobacco use and things of that sort."
All four anonymous sources interviewed didn't feel that classes at Woodside helped to educate them about the dangers of utilizing e-cigarettes. However, they did feel that their parents were quickly becoming more cognizant of juuls, vapes, and other devices.
One student admitted that while his habit of vaping "puts me at addiction risk, I already know I'm addicted." The Woodside student, who said he has gone through "juuls, sourins, and different kind of vape mods and boxes," is considering attempting to quit the habit using nicotine patches, the same kind typically given to smokers.
But Woodside students are only a small sample population of youth that have taken up the habit of 'hitting' the flavored, easily hidden devices everywhere from school to home. Many public health safety groups claim that these flavorings are what entice students to begin using. And the FDA agrees: if major e-cigarette companies cannot come up with a blueprint to end teen use, they are considering taking all flavored products off the market.
Velschow, who was familiar with the FDA's analysis of e-cigarette usage, disagreed with the commissioner's diagnosis of a vaping 'epidemic,' at least at Woodside. "Epidemic is a strong word," he said. "I don't think there's an epidemic here."