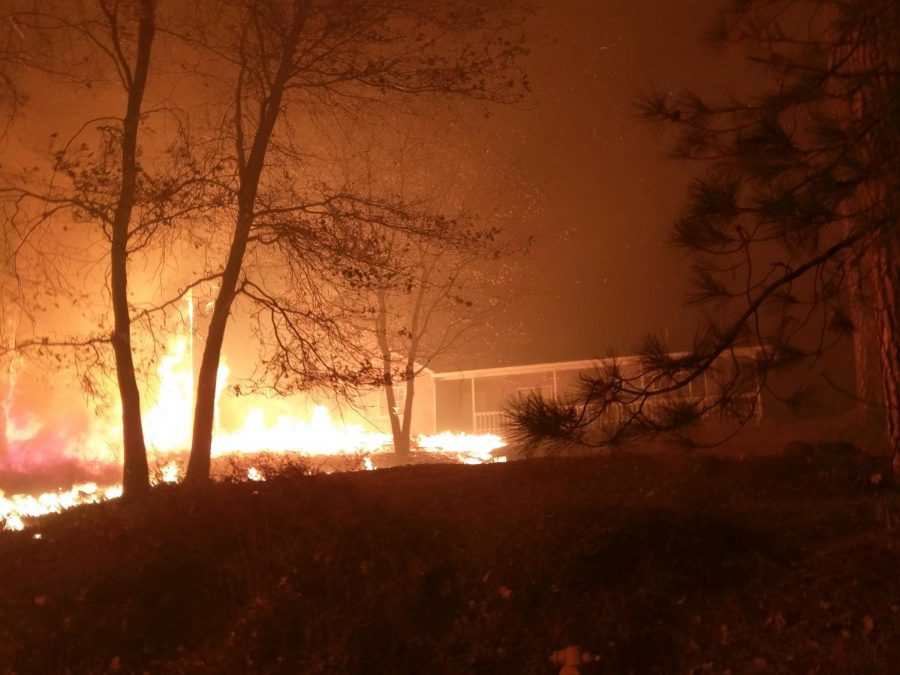 Deadly Camp Fire Brings Devastation to Butte County
One of the most deadly fires in the United States' history leaves the city of Paradise buried under ash.
The Camp Fire was one of the most devastating fires in California's history, burning 153,336 acres of land, destroying over 18,000 homes and structures, and killing 86 people in the process.
The deadly blaze started in the small town of Paradise, near Chico in Butte County, eventually decimating the town and quickly spreading to other cities.
"It was apocalyptic," Kevin Scott, a resident of Paradise who was affected by the fire, said. "I woke up at 8:15 [in the morning], and I looked at my clock and [thought that] it couldn't be 8:15: it's dark outside. That's when I heard the fire, and it was like a war zone; many people run on propane here, so it was just explosions and raining embers. It was insane."
Affected residents were forced to sleep out in the elements, with many people left to find refuge in stores and in parking lots.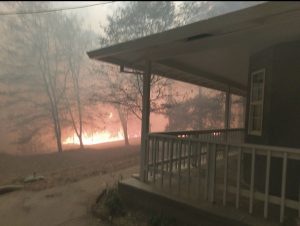 "Luckily, I have good insurance," Scott said, "but I feel for many who were renting or didn't have great insurance. They are in deep trouble."
After burning for 18 days, smoke from the fire forced schools 200 miles away, including Woodside High School, to close. Air with an Air Quality Index (AQI) of 200 or above, which is what Woodside experienced, can inflict serious health effects.
"With [the] bad air quality, we started inhaling smoke and the particles in the air," Nanette Pasion, a nurse at Woodside High School, explained. "[It] can cause irritation and inflammation of lungs… then it heads to your blood, and it starts circulating all the dangerous chemicals throughout your blood stream."
"
It was like a war zone; many people run on propane here, so it was just explosions and raining embers. It was insane."
— Kevin Scott
While many people were worried about the health conditions in the Bay Area, it was much worse for the people in Paradise. Some residents are able to return to their homes, but the majority are awaiting word on when they can return and search for any belongings that might have survived.
"We believe that we have exercised our diligence on that [search for human remains]," said Kory Honea, Sheriff of Butte County, in a conference last week. "We can now focus on the other aspects before we can start repopulation… [public officials] want you to get back to those areas as soon as possible, but it needs to be safe."
A group named The Northern California Fire Lawyers has filed many lawsuits against Pacific Gas and Electric (PG&E), suing them for their potential part in starting Camp Fire and filing a wrongful death lawsuit against them. The group represents hundreds of people who lost their homes and look to hold PG&E accountable.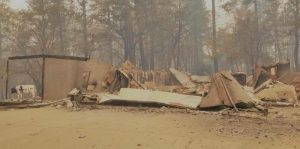 Authorities are currently investigating a 100-year-old power transmission tower from PG&E in Paradise that might have been the cause of the fire. It appears that the fire might have started at the base of the transmitter.
"You're always thinking, '[it] can't be,'" Scott said. "You're thinking, 'no, my house isn't going to burn down, maybe it will survive.' And then you realize, 'no. Everything is going to burn down.'"