Trump's Health Remains Controversial Following Physical Exam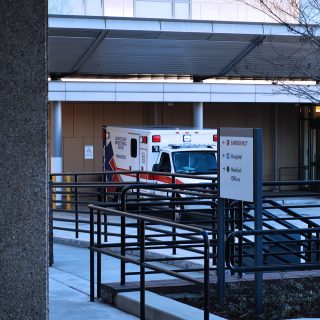 CNN chief medical correspondent Sanjay Gupta claimed President Trump has a common form of heart disease and is near obesity following the White House physician's exam about his health.
Donald Trump's health has remained a controversial topic since the start of his presidential campaign in 2016, as many Americans feared that his age and possible risk of Parkinson's disease make him unfit for office. On the campaign trail, then-nominee Trump had claimed that  his competition, Democratic nominee Hillary Clinton, was "mentally unstable to run America."
Last week, at the Walter Reed National Military Medical Center, White House physician Ronny Jackson gave a highly anticipated report of the President's health to a group of news reporters.
Throughout Jackson's presentation of the President's condition, he claimed that Trump is in fine health for the remaining years of his term, and his above-average cholesterol is normal for his age. He also recommended more exercise routines, considering Trump's weight of 239 pounds.
However, some are more skeptical of Jackson's analysis.
"Like most men of his age, President Donald Trump has a common form of heart disease… this is math," CNN medical correspondent Sanjay Gupta alleged in response to Mr. Jackson's evaluation, adding that it would be "relatively easy to address" if President Trump "increased the dose of his cholesterol-lowering medication and makes necessary lifestyle changes."
At Woodside High School, students were unsure what to make of President Trump's fitness test.
Max Addis, senior, thinks that the news is a cover-up for the other controversies that surround the President: "At this point I've heard so many breaking headlines about Trump's what?… It's difficult to know what is serious. It sounds like a ton of scandals."
While high school students may not have a full grasp on the situation at hand, doctors across the country have reacted in  numerous ways. Dr. Allan Berenstein, a physician at the Kaiser Permanente Medical Center in Redwood City, believes the issue can be analyzed in a number of ways. Dr. Berenstein has been in practice for over 20 years.
"I met Sanjay Gupta back in 2012, and he's well respected as a heart surgeon," Dr. Berenstein told The Paw Print. "Based on the report from the White House doctor, the President is in average shape for his age. My biggest worry would be his cholesterol, which is determined mainly from his diet."
Despite claiming that Trump's alleged heart condition is "normal" for his age, Mr. Gupta did express concern for the President's future health.  Mr. Gupta did state that the heart condition is "normal" for men of his age, he expressed significant concern for the future of the President's well-being: "We can not have a leader in office that is at risk of a heart attack. It is by all means unacceptable."