We Can Hear the Gunshots: Wildcats Fear for their Welfare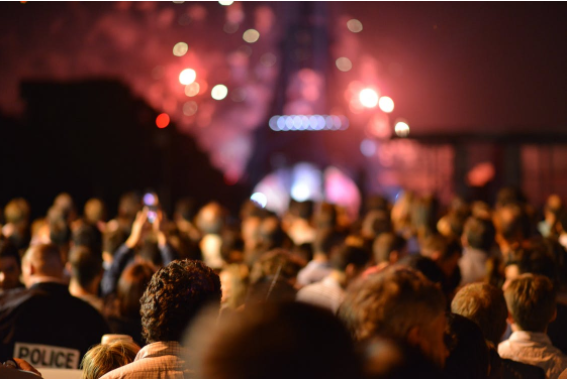 LAS VEGAS, NV– Almost sixty people were left dead and hundreds were injured after the horrific massacre at Las Vegas' Route 91 Harvest Festival on the night of October 1st.  
Stephen Paddock, 64, poured down fire on the country festival from the 32nd floor in the Mandalay Bay Hotel and was found dead over an hour subsequent to the shooting with an arsenal of least 23 weapons.  
According to his loved ones, Paddock showed no previous signs of homicidal or suicidal tendencies and had no criminal record.  While the Islamic State claimed responsibility for the attack, these claims cannot be confirmed.  Many at Woodside High School have responded to this heinous event with disgust, and have commented on the importance of gun safety.
Monse Madrigal, a senior at Woodside, stated, "…Las Vegas doesn't really have a restriction on how many guns you have…so now I think they're going to take action. But it took something like this (the massacre) to take action in gun control."  
The Law Center to Prevent Gun Violence gave Nevada an average rating on gun control due to its lenient laws, such as  not a needing permit or registration for firearms.  The attack has sparked the debate of gun safety across the country, and has even provoked students and staff at Woodside to question their own security.
Alexander Caceres, a senior, "(feels) like a lot of people in the U.S. sort of think that we're this safe country, but in reality we're not."  
His concern is shared by many others, including Leslie With, student activities director at Woodside.
With asserted, "I feel that…we're getting too used to this.  I hope that our elected leaders will stop offering their condolences and actually do something."  
With 273 mass shootings in America this year, numerous people at Woodside feel that the gun culture in their country has gone too far.  
Wendy Porter, an administrative vice principal, expressed, "My initial reaction to hearing about it…I had a moment of 'not again,'…People in the media sometimes get caught up in the numbers, but the fact that it continues to happen is deeply concerning."  
The state of continuous chaos has become the norm, claims Charles Velschow, the athletic director at Woodside.
Velschow explained, "You don't necessarily become immune, but you're not…shocked, which is sad that we kind of accept things as the way (they) are."  
Furthermore, the safety of America is in jeopardy, as With calls into question the debate between the freedom to bear arms mentioned in the constitution and public safety.
"Am I willing to give up some of my freedoms to be safe, or is it more important for me to enjoy my freedoms and privileges, but understand that that may come at a risk?" she questioned.  "I think that we, as a society, have to make that decision…It's what's most important."