AP Testing Ahead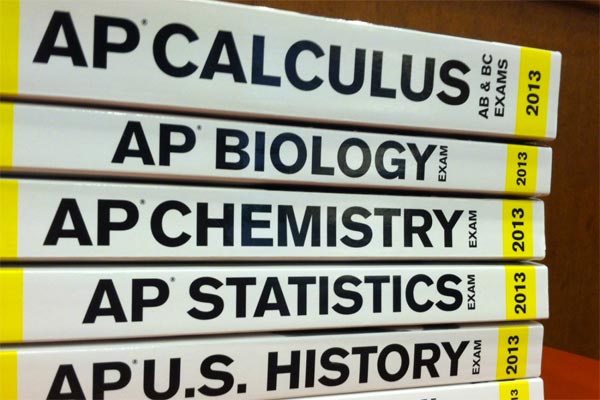 Well, Wildcats, it's that time of year again; the AP's are back and in person.
Every year in May, students across the nation come together in order to take a series of tests entitled the Advanced Placement Tests. While students are not required to take these tests, hundreds at Woodside study for the opportunity to display their mastery of college-level material and receive college credit. This credit can be received by taking a college-level course or passing a singular test that judges your mastery of the subject. 
Now, when exactly are these tests?
"[The AP's] start on May 2, and then go all the way through May 13," Cara Klackle, Instructional Vice-Principal at Woodside, said. 
While test dates are set in stone, there are a few small changes and things to keep in mind.
"The main thing that's different is if a student does not take a test that they sign up for, they can't [receive] full refunds," Klackle said. "But all tests are going to be given at school, no at-home testing. So that's the exciting part, they get to have the distraction-free environment that the school setting provides. College Board allows students to do a makeup day if they're not able to take the test on the day that they are assigned by the school. That day is the 18th [of May]."
While information has been shared with families and students via a digital Newsletter sent in August of 2021, there is a common misconception among students and parents.
"[One misconception] is that you don't have to be in the class to take the test," Klackle said. "Oftentimes, students and families want to take an AP class to prepare themselves for the test. Obviously, we appreciate that we understand how effective that is, but you don't have to."
While both teachers and students are preparing for the storm ahead, students are encouraged to talk with teachers and practice healthy studying habits. 
"I think the number one thing that I would recommend is to follow that your teachers lead," Klackle said. "We have teachers who have taken it upon themselves to actually go through an entire weekend of training to better prepare themselves. They have a lot of information about the inner workings of the assessments. The other thing is to be open and honest with yourself about your own preparation. And not feel like you have to study every single thing that you learned in the class."
While the AP's do bring changes, Woodside students have proven to be able to persevere and succeed every year.
"I've been really happy and very proud of our student body. Lots of students signed up for maybe more courses than they thought [they could handle last year],"  Klackle concluded. "And every single [form] that came across my desk, was a request to drop was a thoughtful family involved bigger picture discussion that the student had. I felt they were thinking long and hard about what they're capable of and being honest with themselves about what is a reasonable challenge while maintaining their own mental health."