Squid Game Opens Doors for Asian and Foreign Entertainment
The impact of Squid Game in America and its many records worldwide.
Squid Game (오징어 게임), Netflix's new Korean Drama, broke multiple records and popularized Korean content worldwide, just weeks after its release on September 17, 2021. 
The gruesome show follows the main character, Seong Gi-Hun (Lee Jung-Jae), a man in severe debt due to excessive gambling, and his journey trying to survive the Squid Game. Competing with 455 other players, Seong Gi-Hun creates an alliance with players including Kang Sae-Byeok (Jung Ho-Yeon), Cho Sang-Woo (Park Hae-Soo), Oh Il-Nam (Oh Young-Soo), and Ali Abdul (Anupam Tripathi). Players participate and risk their lives in a series of Korean children's games for a cash prize of ₩45.6 billion (roughly $38.7 million). 
Squid Game drew the eyes of millions around the world, including 27 out of 84 polled Woodside students and one teacher, with its suspenseful, engrossing murders and universal messages that applied beyond the language barrier and cultural differences. 
"I feel like a lot of games are very self-explanatory to other cultures. It wasn't anything too culturally closed off," Barbara Schoenamsgruber, Woodside sophomore, said.
In just ten days, Squid Game reached number one on Netflix in 90 countries and debuted with an astounding Rotten Tomatoes score of 100%. A month after its release, it accumulated a total of 111 million viewing accounts, making Squid Game the number one Netflix show worldwide. The thriller surpassed Bridgerton (now rank 2) by 29 million accounts and the popular 2016 sci-fi, Stranger Things (rank 6), by 44 million accounts.
"It has murder and romance which I feel appeals to everybody," Schoenamsgruber said.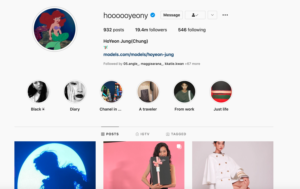 However, it's not just the viewership that flew up in numbers. The actors' Instagram pages have seen a huge increase in followers since the release of Squid Game. Top-class model Jung Ho-Yeon debuted her acting career as Player 067, Kang Sae-Byeok, with just over 400 thousand followers. Since the release of Squid Game, she saw her followers jump to over 20 million, making her the most followed Korean actress on Instagram. Social media became a large publicizer of the show alongside the loveable cast. 
"I mostly saw it on social media, and that's what got me to watch it," Ashlee Vigil, Woodside freshman, said.
K-Drama fans' social media posts reached a wider audience and caught the attention of those like Woodside freshman Kalin Petrin, who hadn't watched many Asian shows or movies before.  
"I don't really know any other K-Dramas, but I probably would be [interested in more]," Petrin said.
Squid Game pulled in numerous new K-Drama watchers since its release, which boosted the viewership of similar Asian dramas like Alice in Borderland (2020), and even lifted the stocks of two major Korean entertainment companies unaffiliated with Squid Game.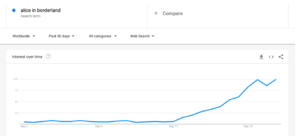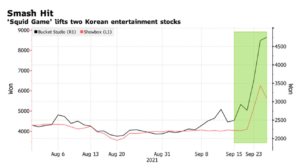 The show received high praise for its detailed writing and acting, as well as its impact on Korean entertainment and East Asian representation. However, the translations and dubbed English version received major backlash and criticism from Koreans and non-Koreans alike.
"The way the voice actors in the English version didn't express the same emotion as the actual actors made the words and the actions really off," Schoenamsgruber said.
However, despite the English dub, Squid Game has transcended cultural barriers, opened up new opportunities around the world for Asian shows, and helped people realize the greatness of entertainment discoverable behind the "hurdle" of captions. 
"I am now open to watching [other things] in Asian languages like Korean," Vigil said.