What To Play: "Brawlhalla"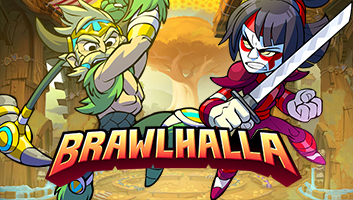 "Brawlhalla" is a platform fighting game that can be both online and offline. It can also be played competitively, but that is the user's choice. It is a free game on PC,  Xbox 1, Playstation 4, and the Nintendo Switch. It is relatively easy to learn, and the game pits you against people in your skill level, making it easier and funnier.
The community that surrounds the game is very nice to new players and can be competitive depending on your play style. The way you play is first by picking a legend. There are over 50 characters in the game that you can play with, each having their own combination of two weapons and a few distinct signature moves. The game has also had many crossovers, including well-known titles such as "Steven Universe," "World Wrestling Entertainment," "The Walking Dead," and many more. I greatly encourage people that have some spare time on their hands to check the game out to possibly cure your boredom.