Pass the Time: Cure your boredom with these interactive websites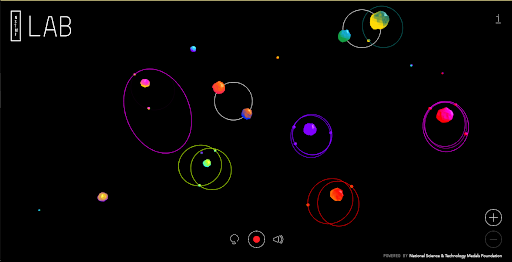 Are you tired during quarantine? Is schoolwork getting to you? These websites are here to help you through your boredom. 
"Semantris" is a fast-paced, addictive word association game. As words fall from the top of the screen and pile up, typing key related words makes them disappear before the stack reaches a certain height. Arcade Mode offers a more active game, while Blocks Mode is slower but maintains interest with new components.
Best described as "Pictionary for lonely people," this website asks players to help train a neural network to identify drawings by sketching everyday objects in under 20 seconds for an A.I. to guess. Short and sweet, "Quick, Draw!" is perfect for anyone looking to test their doodling skills.
Rule your universe here by exploring the forces of gravity between celestial bodies. Complex ideas become straightforward in an experiment that's surprisingly entertaining and casually informational. Create orbits and watch out for collisions in a website filled with delicate geometric graphics. 
Play with different aspects of sound and music with the clean and colorful layout of "Chrome Music Lab." With 14 separate experiments to try, ranging from a virtual multiplayer piano to converting line art to sound, this website is simple but enjoyable to explore.