Music Recommendations from Woodside Students
The Paw Print asked Woodside students to recommend obscure musical artists. Here are their picks.
Six Woodside students introduced The Paw Print to some of their favorite musicians. Read more below:
Peach Pit
Formed in 2016, Canadian band Peach Pit and their mellow guitar-driven rock have been slowly increasing in popularity.
"They kind of have a way of describing their own sound which I find very interesting; they call it 'chewed-up bubblegum pop,'" said Woodside junior Annika Park. "It's basically just indie pop rock."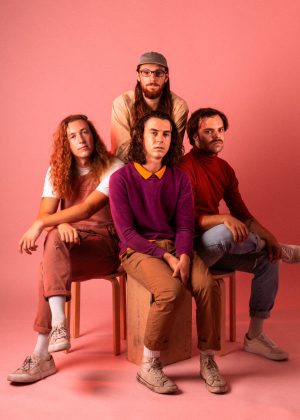 Peach Pit's band members include Neil Smith (guitar and vocals), Christopher Vanderkooy (guitar), Mikey Pascuzzi (drums), and Peter Wilton (bass).
"I found a video of them performing one of their songs live, and I really, really liked it," said Park. "Then, they eventually came out with more music, and I got really into it."
The band's output consists of an EP in 2016 and an album in 2017, titled "Sweet FA" and "Being So Normal" respectively. With lyrics focusing on love and memories, their songs evoke the peaceful feelings of walking on a beach at sunset.
"They have one album called 'Being So Normal,' and it's really good," said Park. "I love it; I've gone through it so many times."
Listen to Peach Pit here: https://open.spotify.com/playlist/2lH51zfQyJ02eBRcKtjHZl 
Rex Orange County
The musical artists that Woodside senior Christopher Badger listens to are part of an interesting new niche that intersects with genres like jazz, psychedelic rock, and bedroom pop.
"Some of the more underground artists I listen to are King Krule… Thundercat… and Steve Lacy," said Badger.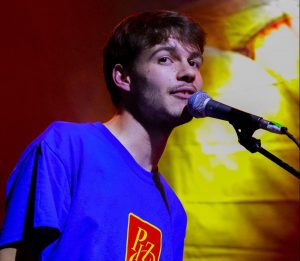 However, his favorite artist is the recently-popular Rex Orange County.
Rex Orange County is the stage name of English singer-songwriter, drummer, and guitarist Alexander O'Connor, active since 2016.
"I heard about Rex Orange County from… one of those Spotify self-curated playlists," said Badger. "I think it was his song 'Corduroy Dreams'… It wasn't for a couple months until I went back and listened to the full album that the song's part of."
O'Connor first became famous in 2017 after working with rapper Tyler, the Creator, who enjoyed Rex Orange County's debut album "bcos u will never b free." That same year, O'Connor released his album "apricot princess," and in 2018, he went on to perform his song "Loving is Easy" on "The Tonight Show With Jimmy Fallon."
"His songwriting is very raw and honest, and he always incorporates jazz harmony into what he does," said Badger.
O'Connor's songs create colorful portraits through snappy drums (synthetic and natural), old-fashioned keyboards, and slick, dreamy guitars. As for lyrical content, many of his songs focus on his feelings for his girlfriend.
"His second album, 'apricot princess,' is a really nice album," said Badger. "Probably my favorite song on that album is 'Sycamore Girl;' it's a really nice song he recorded with his girlfriend, and the end of the song is this really powerful moment where they're both singing at the same time."
Listen to Rex Orange County here: https://open.spotify.com/playlist/37i9dQZF1DWWCWGkYvQApP 
Jack Stauber
In 2013, Pennsylvanian content creator Jack Stauber began uploading animated videos to his YouTube channel. Since then, he's released a variety of songs, some with accompanying animated shorts that feature claymation, 3D effects, crude drawings, and other various artistic techniques.
"[I heard of Jack Stauber] probably two or three years ago," said Woodside junior Ally Herro. "My older brother would send me his stuff a lot because he just likes to look around and experiment with listening to new music."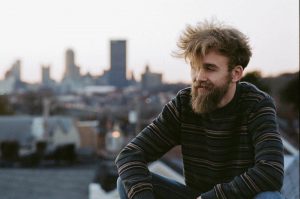 Stauber's music and videos feature a mix of childishly comical concepts and genuinely creepy themes, his catchy surrealist pop and visual stylings rooted in lo-fi aesthetics. For example, his grainy, VHS-filtered video "take tooth" involves a girl paying for a coffee by offering a cashier her tooth; the cashier then puts the tooth under his pillow and receives a gold coin in the morning as the girl still waits by the cash register.
"I just really like his style," said Herro. "It's upbeat, but it's also kind of quiet. Most of his songs have multiple parts to them, so it's not just the same thing through the whole song."
Stauber's lyrical themes are just as quirky as his videos. His song "The Ballad of Hamantha" tells the tale of a woman with a ham for a head who dies after a bullet her father angrily shoots at the clouds lands on her.
"If you hear a song and you don't know it's him, you can always immediately tell," said Herro.
Since 2013, Stauber has released five albums. These include "Micropop," which is comprised of versions of the songs used in his videos, and "HiLo," which is considered by many to be his most fully-realized work.
Listen to Jack Stauber here: https://open.spotify.com/playlist/37i9dQZF1DZ06evO0Q2Rkf
Field Medic
Kevin Patrick Sullivan has been releasing music for nine years under various aliases. With his brother, he released music as the band Westwood & Willow, whose name changed to Rin Tin Tiger after the addition of a drummer. In 2013, he released his first solo EP as Field Medic.
Woodside junior Sofie Stam described his style as "kind of like indie folk but also sad."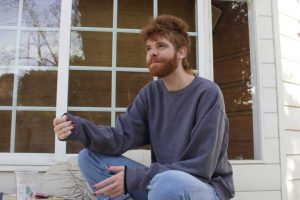 While most of Sullivan's songs follow the same lo-fi folk formula, his varied use of different drum tones and the occasional addition of harmonicas or pianos gives each of his songs a feeling of both newness and familiarity, like a warm summer day in a coffee shop or a cornfield.
"He had this album called 'Songs from the Sunroom' where he recorded all of it in his sunroom in his house in San Francisco," said Stam. "I thought that was really cool because it's really intimate."
Listen to Field Medic here: https://open.spotify.com/playlist/1XVe9YfbtiDDfrt3dyeyQR 
Still Woozy
Musician Sven Gamsky, who goes by the name Still Woozy, originally started getting attention for his chilled-out tracks after he was added to the "Fresh Finds" playlist on Spotify. 
Woodside senior Adrian Garcia described Gamsky's sound as "some sort of chill lo-fi hip hop kind of deal."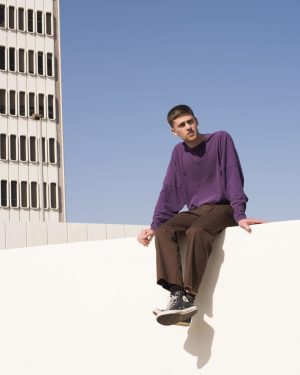 Gamsky's songs often feature crispy, funk-influenced drums, sparkling synthesizers, and smooth guitars. As for his output, Still Woozy has released five songs and the "Lately EP," although he's been a part of the music scene in various bands since 2002 (when he was nine years old).
"I like his drums, the way that his rhythm goes, and I like how he matches everything else perfectly," said Garcia.
Listen to Still Woozy here: https://open.spotify.com/playlist/6k6jhUOBKKuLOkcA6BMn3X 
Mrs. Green Apple
Japenese rock band Mrs. Green Apple first burst onto the J-Pop scene with their debut mini-album "Introduction." Made up of vocalist and guitarist Motoki Omori, guitarist Hiroto Wakai, keyboardist Hiroto Wakai, drummer Ayaka Yamanaka, and bassist Kiyokatsu Takano, Mrs. Green Apple has gone on to release four albums and two other mini-albums.
"I was dabbling in some J-Pop and J-Rock, and I really just wanted to hear some Japanese music because I'm half Japanese," said Woodside senior Grant Boyd. "I listened to [Mrs. Green Apple], and I [thought it was okay]. Then, I listened to it [more], and… it got better over time."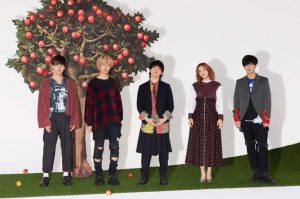 Mrs. Green Apple are most famous for making the song that plays over the credits of the anime "Yu-Gi-Oh! Arc-V." They are also well-known for their song "Inferno," which is the opening theme song for an anime called "Fire Force."
"[My favorite Mrs. Green Apple song is] a song called 'Inferno,'" said Boyd. "It's kind of a bopping beat… I get hyped, and I just want to punch something. It's pretty cool."
Listen to Mrs. Green Apple here: https://open.spotify.com/playlist/37i9dQZF1DX5B7iHF4KS02