High Heat Start of School Leads to Student Discomfort
Heat waves rock the first week of school after hitting the first weeks of last summer break.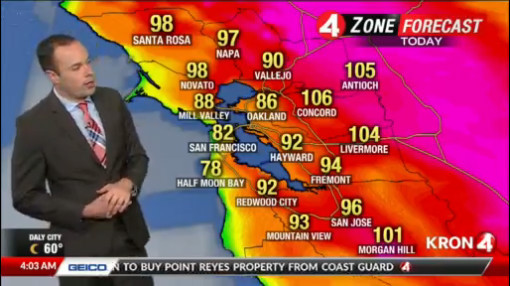 While going back to school is tough for many students already, this year they got an even more unwelcoming addition: the heat.
The first two days of the school year had highs of 91 and 90 respectively, leading to a slight increase in students checking into the health office, according to school nurse Nanette Pasion.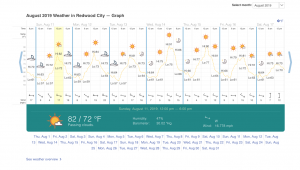 "I remember that I was getting a lot more traffic from the kids coming in and needing ice for their water," Passion recalled. "A lot of people also came in complaining a lot more about having headaches and just feeling uncomfortable."
This two-day spell of heat came after scientists announced in early August that July 2019 had been the hottest month ever recorded on Earth, knocking July 2016 off the top spot by about a fraction of a degree. Yet, The Redwood city-Woodside area didn't suffer as much in July as it did in June, with highs reaching around 97 degrees during the first few days of summer break. Many Woodside students, like Junior Katie Ramona-Riviera, agreed that it was certainly harder to stay cool in the June summer break than those first days of school in August.
"It was definitely hotter in June than in August," Ramona-Riviera said. "I was outdoors all the time [during the June heat spell], and was sweating all the time."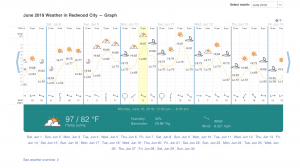 Sophomore Isiah Valencia, on the other hand, noted that he felt warmer during the August spell.
"It was pretty hot. I remember wearing a sweater in class, and sweating a lot because of how there was no air conditioning,"  he stated.
With hot days becoming hotter and more frequent due to rising temperature, it is important to know how to beat the heat. Our school nurse has some tips:
"Just follow the usual stuff," Pasion recommended. "Go indoors to escape the heat and obviously, hydration is key. By hydration, I mean water."