Sesame Street Expands Cast With Newest Muppet Addition
Sesame Workshop aims to express their support to foster children and families through the addition of newest Muppet, Karli.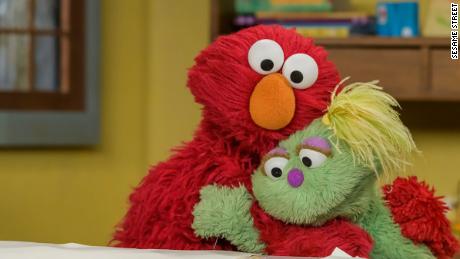 Sesame Street is introducing a new foster care muppet, Karli, and temporary parents, Dalia and Clem, to the show in hopes of expressing appreciation for foster parents and kids.
Jeanette Betancourt, senior vice president of social impact at Sesame Workshop, acknowledged the importance of letting the foster kids and parents know that their efforts are not overlooked.
"We want foster parents and providers to hear that what they do matters," Betancourt stated. "They have the enormous job of building and rebuilding family structures and childrens' sense of safety."
Karli was first introduced in an online clip that featured her, as well as Dalia and Clem, discussing foster parents and the hardships faced in the process.
Knowing the difficulties faced as a foster child and parents, Sesame Workshop touches on the importance of maintaining an optimistic outlook.
"By giving the adults in children's lives the tools they need—with help from the 'Sesame Street' Muppets—we can help both grown-ups and children feel seen and heard and give them a sense of hope for the future," Betancourt continued.