Game of Thrones Finale Disappoints Many Fans
A number of Game of Thrones fans are dissatisfied with the recently-released season eight.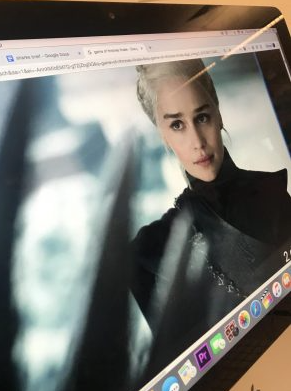 Producer David Benioff released the season eight finale of Game of Thrones, and the outcome left many fans distraught and furious.
The finale was released on May 19, 2019 and featured actors such as Kit Harington and Sophie Turner. Game of Thrones is popular throughout Woodside, and many students eagerly anticipated this release.
"I watch Game of Thrones because the storyline shows the development of characters and the ongoing battle between the living and the dead," Orth said.
Unfortunately, the storyline fell short of expectations for a number of fans.
"The finale had a great storyline, but the decision of who was to be king was horrible," freshman Zach Orth, who watched all of Game of Thrones, said. "Bran Stark was a useful character throughout the series but was not as worthy as Jon Snow, who some argue is the main character… I don't know what else to say without being too harsh."
Although students at Woodside enjoyed previous episodes and seasons prior, they were disappointed with the dullness of the finale. Despite calls for a remake, fans were disappointed to hear this would not occur.