The LGBTQ Fight Will Continue
The LGBTQ community has come a long way, but how far have we advanced towards equality?
The Bay Area was once considered to be the "gay capital" of the world, with many people being liberal and accepting. Yet this is not the whole story.
This is Zeejai Leonard, and they are a senior at Woodside High school. "My dad grew up in India with very conservative views," Leonard reflected. "Even though he moved to get away from all that, he put all that on me, which was stressful."
Leonard is a successful student going off to college and looking forward to the next chapter of their life.
"When I came out at home though, that was the first time I was hospitalized for a suicide attempt," Leonard recalled. Leonard identifies as transgender non-binary, so they aren't any of the two orthodox genders. This caused them to have some troubles at home when coming out.
Leonard is a supporter of anyone in the LGBTQ community and does a lot in the community as well.
"
I think it's somewhere in the ballpark of only like 20 percent of youth [feel safe] when they come out."
— Ryan Fouts
"I'm working with [Health Connected] right now to change some of the information and make it better," Leonard stated. "Freshman and sophomores tend to be more immature, but they are also new where they just came out of middle school. So they don't know about all these things, so we need to be more careful with the information we give them."
The problem that LGBT people face is not just in younger people, though. It affects people all the way up to Molly Nixon, a teacher at Woodside High School.
"I've been with my wife for 27 years, married for about five," Nixon reported. "And we still don't walk down the street holding hands."
While Nixon and her wife have been together a long time in an accepting area, their background makes things difficult for the two.
"The thing is that she is from Peru, and she has been here for 30 years," Nixon described. "She has had to watch out."
And yet, even though she has been with her wife for so long, she mentions how it is difficult due to where they were born to be comfortable.
"There is a lot of violence you know, there is plenty of potential for someone to attack you, or for police or neighbors to break into a gay bar," Nixon explained.
Nevertheless, Nixon and her wife are making progress, and are beginning to get more comfortable being together in public.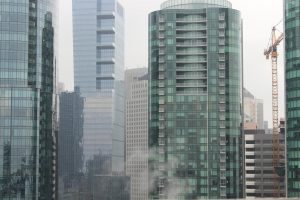 "It's really funny how we will be in SF, and then maybe I'll grab her hand, and, we are kinda like 'Ooooooo, we just grabbed our hands,'" Nixon said. "You know, we are excited, but we are impressed with how we are not adulterated."
Nevertheless, through growing up in this moment, she witnessed how San Francisco became known as the "gay capital" of the world.
"Great movement has been made, because people got the heck out of wherever they were out of the world or the United States, ran like heck to San Francisco for example," Nixon reported.
Nixon is able to tell people why she thinks that San Francisco is still so accepting, despite all the new immigrants and cultural changes that take place in modern San Francisco.
"Even in their twenties lets say, they have been raised in an area that is really homophobic, and they can have homophobic ideas," Nixon said.
Still, she has belief in humanity though, despite where people might come from.
"Just by being in SF where there is the critical mass of people living their lives open and unapologetically," Nixon added. "They receive the effects of the ripple, which is to say they get a lor more information from the source, which is gay people."
One of the organizations who help youth in the Bay Area is a group called Outlet, and their Program Director is Ryan Fouts.
"I think the importance of not underestimating that the challenges that LGBT youth are still very real," Fouts stated. "I think it's easy here, and by here I mean collectively in the Bay Area, to assume that we are really progressive and liberal and supportive, and so this isn't an issue, and this is a problem elsewhere. But it is still very much an issue and a challenge here for youth."
Fouts grew up in Kansas and told us about his time growing up there. He specifically reported a story about one time he was bullied in Kansas.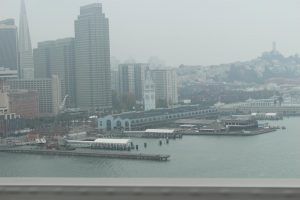 "I had a good friend, for a number of years in high school, at least I thought we were good friends, and he was really popular and I was not," Fouts described. "And so that increased the teasing even more like people would tease me about my sexuality just because we were friends, but he wouldn't get teased."
But when it comes to San Francisco, he remembers a statistic from a study done about how many LGBTQ youth feel safe when coming out.
"I'm trying to remember statistics from the family acceptance project at San Francisco State, but I think it's somewhere in the ballpark of only like 20 percent of youth when they come out," Fouts mentioned.
In "gay capital," many youth don't feel safe telling others or broadcasting who they are. This is large in part due to society as a whole, and the fact that it isn't taught at an early age. Until the day comes where loving whoever you want isn't something that is seen as different or weird, the fight will continue.