Metro Boomin or Metro Beethoven?
Metro Boomin's Album ranks #1 on Billboard 200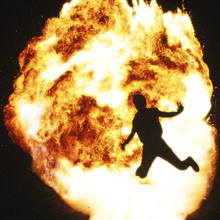 Renowned producer Metro Boomin dropped Not All Heroes Wear Capes, his sixth album, and was met with criticism as well as absolute love.
On November 2, 2018, Metro Boomin released his sixth album, reaching the top of the Billboard 200 chart for the week of November 17. His album is a medley of comely production beats and has big feature names throughout, including 21 Savage, Swae Lee, Gucci Mane and Travis Scott, not to mention Kodak Black, Offset, Wizkid, and Gunna. Even with all these big names, many think there is room for improvement, and the album has received mixed reviews.
"I expected the album to be good," Adam Alston, an aspiring producer and current senior at Woodside High School, stated. "Metro Boomin has been one of the hottest producers in today's time and hasn't failed in delivering projects with a bang."
Fans who had listened to Metro Boomin in the past had high expectations for his sixth album.
"[My expectations] were met in some parts of the album, and in some they were not," Alston confessed. "Metro Boomin's style changed a lot in the songs 'Only You' and 'Borrowed Love,' which are more reggae style. I liked that a lot."
Metro's beats fell together like one large puzzle, each song following into the other fluidly. But even with that flow the album was diverse. "Only You" by Offset and less notorious artist Wizkid took on an Afropop sound, while "Borrowed Love" by Swae Lee and Wizkid brought a vibrant and fast paced dancehall vibe. These big-name feature artists made for a wide variety of sounds, which also made for a wide variety of listeners.
"
Metro Boomin's style changed a lot in the songs 'Only You' and 'Borrowed Love,' which are more reggae style."
— Adam Alston
"I had really high expectations for the album," Owen Crevelt, aspiring producer and senior at Woodside, revealed. "I thought it could be an album that I could listen to at any time in the day and in any mood. I was super excited to listen to it."
With the large amount of popular artists involved in the album, it is fair that Crevelt's expectations were so high. Metro Boomin and his musical companions have pleased the crowds before with hit songs like Migos' "Bad and Boujee" and Travis Scott's "Skyfall." However, after listening to the final product, he and many other fans were thoroughly unimpressed.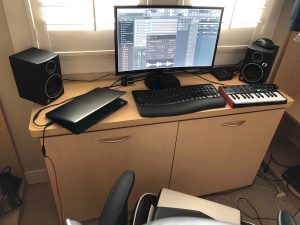 "My favorite feature on the album probably had to be 21 Savage," Alston declared. "Travis Scott was redefining his sound on this album and was more crisp and less autotune, but 21 Savage's parts all went hard."
Many fans agree that 21 Savage had the best features on the album, appearing in "10 Freaky Girls," "Don't Come Out The House" and "No More." 21's solo songs "10 Freaky Girls" and "Don't Come Out The House" accumulated 8.7 million plays on Soundcloud alone.
"Out of the entire album I have listened to two songs more than once," Crevelt said. "I was really disappointed in the final product of the album."