India says #MeToo
Taking the lead from the #MeToo movement in the U.S., the Indian film industry starts to speak out.
The #MeToo movement has made waves in India ever since a famous Indian actress was sexually assaulted, and she hasn't had a role in film since the incident.
The #MeToo movement in Hollywood has crossed oceans when prominent Bollywood actress Tanushree Dutta spoke about her experience. Dutta has come forward to speak about the abuses and the shame that comes with being a victim in Bollywood. 
"All these women had this buried deep in their hearts out of shame," Dutta told Reuters.
"
I feel God used me to start something which had to happen."
— Tanushree Dutta
Dutta reported that in 2008 the famous actor Nana Patekar had sexually harassed her on the set of the movie, Horn OK Pleassss. During the filming, Patekar tried to force her to dance intimately. She walked out and was later attacked by a far-right wing Hindu group. Patekar denied the allegations. Dutta has not had a significant acting role since.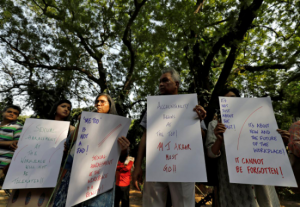 Dutta's outspokenness comes on the heels of Dr. Christine Blasey Ford's testimony in the font of the U.S. Senate judiciary last month. Regardless of ethnicity, Ford's testimony resonated with women across oceans. It inspired women, like Dutta, to share their stories. 
"I think she's telling the truth," said Anu Murthy, a technology executive in Silicon Valley who grew up in India and continues to follow the politics and culture of the country. "I think she's pretty brave. The actor that she's going against is very powerful. I think he has mob connections."
As people like Dutta speak up, the industry is on the cusp of a big transformation.
"The film industry is set for rapid change with the #MeToo movement," Murthy said.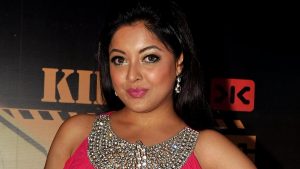 Many prominent Bollywood actresses have since come forward and shared their own stories.
"MeToo in India is very important, educating people on women's rights, " stated Shalini Pandey, a marketing executive in the Midwest with roots in India.
As Dutta and many other women are fearlessly fighting for change, they believe that education may be the key to the kind of change that is needed in India. 
"I feel God used me to start something which had to happen," Dutta told Reuters.