"First Man" Controversy Continues
First Man's so-called lack of "respect" for the American flag is easy, familiar fuel for the outrage machine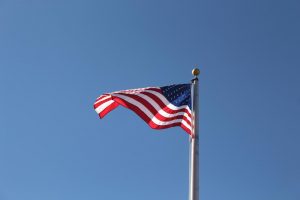 The movie "First Man" caused controversy for not including a scene involving the placing of the American flag.
Damien Chazelle, a director known for his award winning movies "Whiplash" and "La La Land," released a new movie on October 12. It focuses on the life of Neil Armstrong, the first man to set foot on the moon, and stars Ryan Gosling. Recently, there was a storm of hate towards the movie for not including the American flag being planted on the moon.
"Okay, maybe they didn't want to expose themselves like, 'Yeah, we are so cool! Look, we're the first ones here and we got our flag right here because this is the United States,'" Aliyah Brambila, a high school student, declared.
"
People should not be quick to jump to conclusions because people do things for different reasons. That's what happened to the director who made this decision."
— anonymous
The controversy surrounding the movie surfaced shortly after its premiere at Venice Film Festival.
"It didn't really matter to me. I still liked the movie, it didn't affect my viewing experience," an anonymous source explained.
Chazelle denied that the move was political, asserting that the movie focuses on Neil Armstrong's legacy, but many viewers do not believe him.
"There is more political agendas that are being pushed, but for this movie I felt the political agenda they were trying to send out was an anti-patriotic message," an anonymous source explained.
People have shared their outrage about the deletion of the scene, but some believe that viewers are being too harsh.
"I think it got taken too seriously," Brambila explained. "The flag was not disrespected."
"First Man" has already been nominated for 8 awards, but the controversy might affect the movie during awards season.
"People should not be quick to jump to conclusions because people do things for different reasons," an anonymous source stated. "That's what happened to the director who made this decision."