'This is America' Sends a Creative Message About Gun Violence
Childish Gambino's new video, "This is America" represents the increasing incidents of gun violence along with the continuing disregard of black lives in America.
Donald Glover, who goes by the rap name Childish Gambino, released a controversial music video analyzing America's current culture on May 5. In 10 days, the video received 130 million views, and now stands at 168 million views.
The music video is very cryptic and has many different interpretations, but all can agree that the piece is a statement about the current political climate of the country.
The video begins with an African American man sitting alone in a warehouse, originally suspected by fans to be the father of Traevon Martin, who was shot while unarmed by violent policemen. This man was actually confirmed to be another artist known as Calvin The II.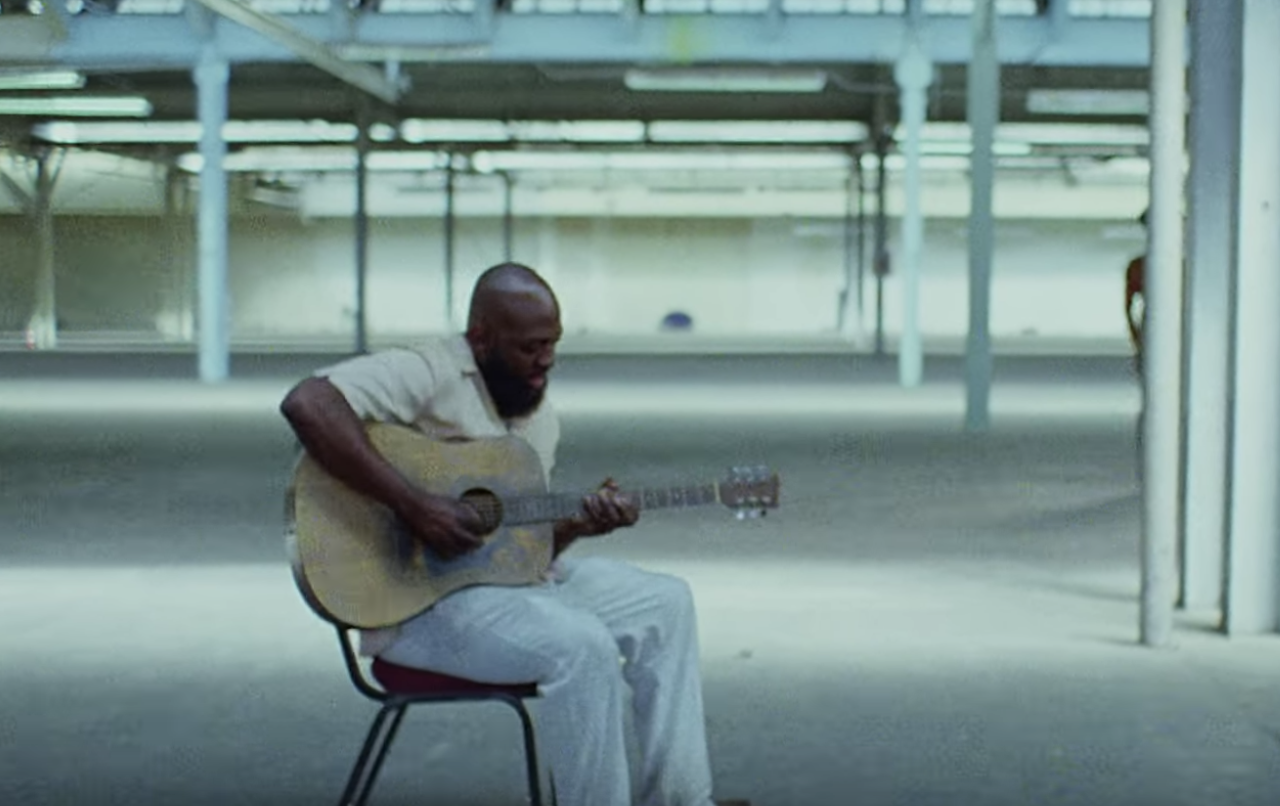 Glover steps up to man, who now has a paper bag over his head, and shoots him. Fans quickly realized that the odd pose in which Glover shot the man is very similar to an old picture of Jim Crow. Many of Glover's poses and expressions portray Jim Crow, who supported segregation laws.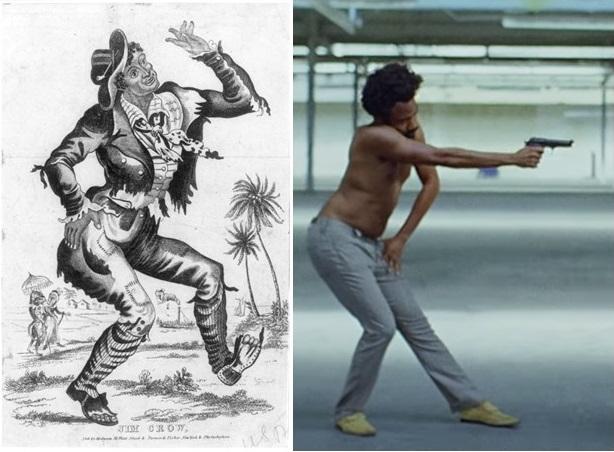 Throughout the video, Glover's feminine, unique dancing distracts from what's happening in the background. There is speculation that this is a reference to American media, which distracts citizens from the tragedies occurring each day. His exaggerated expressions and movements also draw a parallel to minstrel shows, where white people mocked people of color in the 1800's.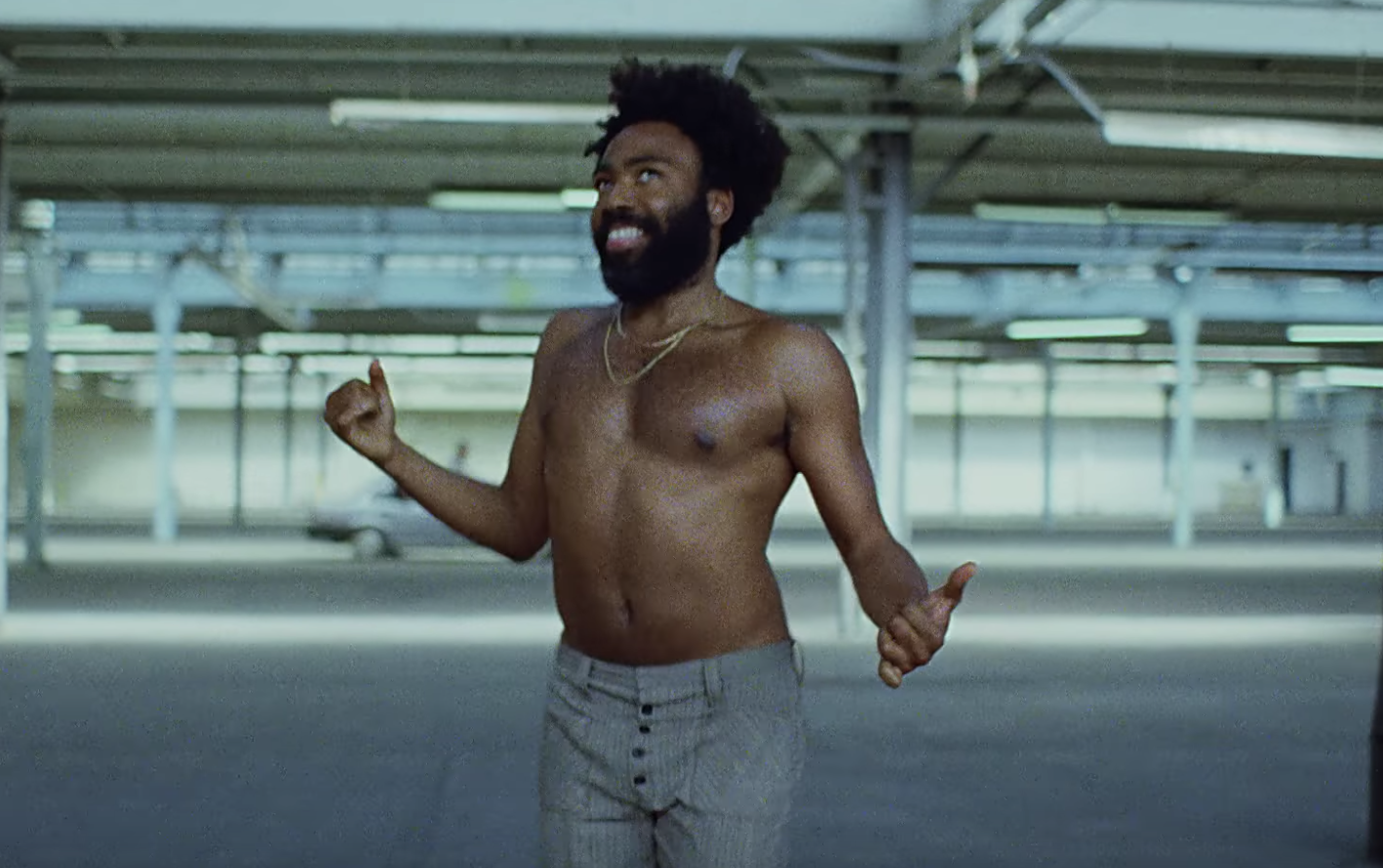 Glover's performance in the video seems to reference the disregard for black lives in America, as he kills innocent black performers throughout the video. The chorus happily sings, "Get your money, black man!" This is said to symbolize America's use of black lives for money and the idea that America portrays black people solely as worthless entertainers.
"I think there is definitely a connotation, whether conscious or unconscious, that black people are these funny, ghetto performers that white people imitate and enjoy, but when it comes to the value of black lives, it's just not the same as a white person's," Natalie Jarrett, a senior at Menlo School, said.
Glover walks into the frame and is handed an assault rifle in a red cloth and kills 10 black choir singers. This is said to portray the 2015 Charleston church massacre, where black church members were shot by a white supremacist. Throughout the video, guns are handled in red cloth, symbolizing the sacredness of guns in America prioritized over American lives.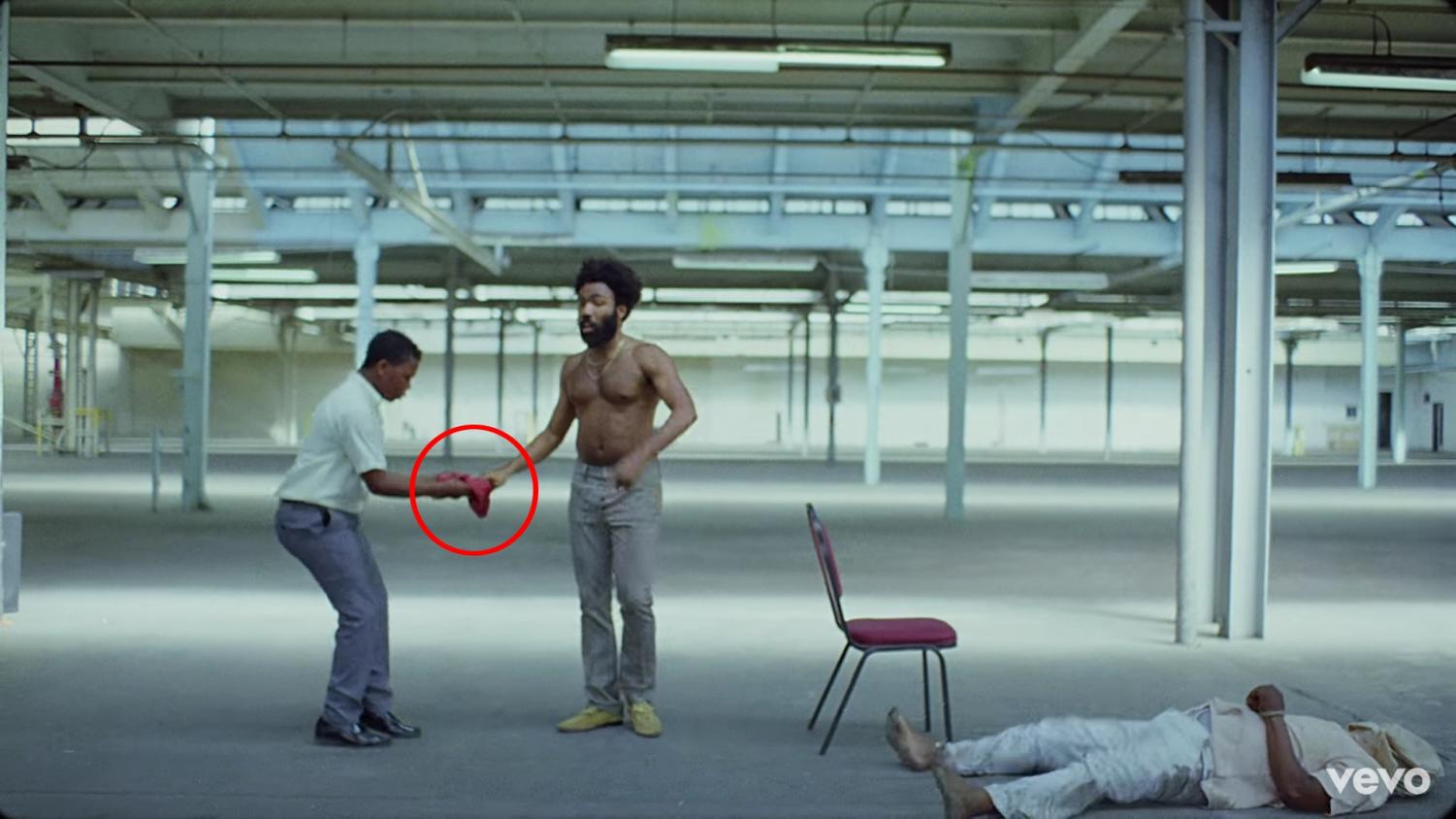 "'This is America' definitely struck me as the government's disregard for American lives as long as they have money," Breanna Broussard, junior at Woodside High School said. "It's sad that children, of all colors, are being shot just to keep such a violent aspect of our culture alive. I just want guns gone."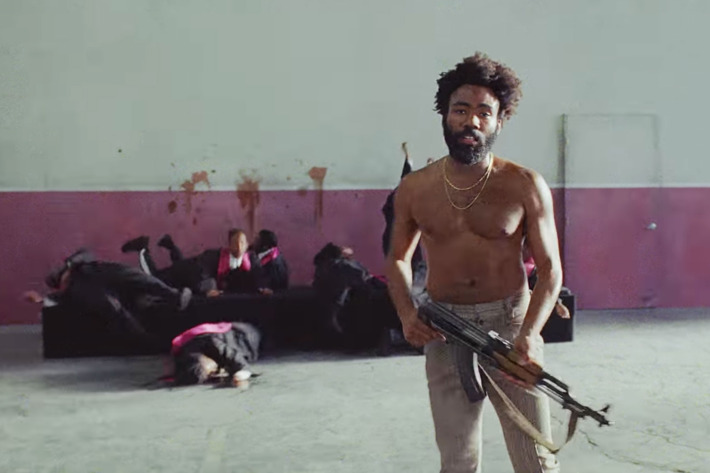 In the middle of the video, there is a 17-second pause, a tribute to the 17 lives lost in the Marjory Stoneman Douglas shooting.
"The 17-second pause in the middle is so necessary and meaningful," Devon Sheehan, junior at WHS stated, "because it hurts me and kids everywhere each day that the utter disregard of school shootings and gun violence continues. It genuinely breaks my heart that kids just like me and my friends are getting killed every day."
As Gambino repeats, "Watch me move," black people are chased by police in the background and fire paints the room orange. The camera then shows people holding up phone cameras, representing the last few incidents of police brutality that have actually been recorded by bystanders.
The video finishes with Gambino run toward a dark hallway, speculated to be a physical representation of the "Sunken Place," much like in the movie Get Out, where a white family sends black people to kill their souls and enslave them. The "Get Out" actor, Daniel Kaluuya, performed with Childish Gambino on SNL in early May.
Whatever particular interpretations can be drawn from Glover's video, it definitely sends a message about the treatment and role of black people in society.
"Altogether, I think the video just shows a really important perspective that is often unnoticed," said Woodside senior Devin Dohrman said. "Maybe not where we live or where we go to school, but a great part of the country truly believe that human life is not quite as important a gun rights."