Brazilian Rainbow Rights Regress
Woodside's Feelings About Brazil Legalizing Conversion Therapy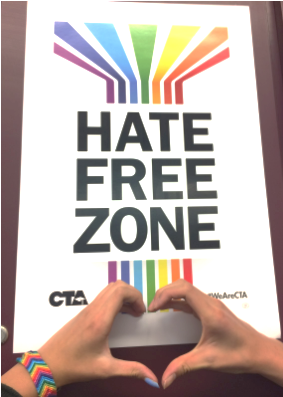 Brazilian judge Waldemar de Carvalho legalized conversion therapy in early September 2017, causing indignation among the LGBTQ+ community.
In 1999, Brazil's Federal Council of Psychology banned psychologists from "curing" sexuality, but Carvalho recently overturned this ban by supporting psychologist Rozangela Justino, who illegally provided conversion therapy in 2016.
Council president Rogério Giannini defended the ban, boldly declaring, "There is no way to cure what is not a disease."
Despite legalizing same-sex marriage in 2013, a 2016 survey conducted by the Gay Group of Bahia (a group fighting for gay rights in Brazil) revealed that every twenty-five hours one trans or queer Brazilian is murdered, with over 300 LGBTQ+ people murdered in Brazil as the result of hate crimes.
In response to Carvalho, the LGBTQ+ community quickly turned to social media to express their disapproval.  Popular Brazilian singer Ivete Sangolo captioned one of her Instagram posts: "The sick ones are those who believe in this grand absurdity."
Anthony Mueller, who not only teaches several English classes but supervises Woodside's Rainbow Club (previously the Gay Straight Alliance Club), shared his concerns.
"It feels like we made so much progress worldwide with GLBT issues," Mueller said, "and this feels like a big step backwards.  I think it sounds like part of a worldwide trend on GLBT issues, where there's sort of a right-wing backlash [to gay rights]… I'm worried this could happen in the United States."
Mueller hopes the LGBTQ+ community in Brazil will defend their human rights.
"Stand up and fight in any way you can to make sure that your voice is heard," Mueller advised.  "[Do] not be silenced."
Woodside sophomores Bridget O'Brien and Emma Read also voiced their disappointment at recent events in Brazil.
"As someone who has identified with the LGBTQ+ community since twelve years old, this [legalization] makes me very upset," O'Brien professed.  "I hope [people in Brazil] are safe, and they know they are valid.  [Being gay] is beautiful, and it's okay to love."
Sharing similar opinions to O'Brien, Read disagreed with Brazil's legalization.
"It makes me feel sad for the LGBT people in Brazil who have to deal with conversion therapy," Read articulated, "because I read this study that said a high percentage of people in conversion therapy committed suicide.  I think it's an injustice, and no one deserves to suffer in that way just because of who they love."
Read advised Brazil's LGBTQ+ community to stay strong.
"I'm so sorry this is happening," Read admitted, directly addressing the Brazil LGBTQ+ community.  "You should keep going even though it's hard, because eventually things will improve and you'll be proud of yourself."
Woodside sophomore class secretary Caden Hansen, who identifies as nonbinary and genderqueer, expressed their feelings about Brazil's legalization of conversion therapy.
"I feel like this legislation is a gross violation of human rights," Hansen stated, "especially those who have rainbow qualifications or other LGBTQ+ identifying aspects of their life.  It basically disregards them as either a mistake or a disease or just some sort of abomination, [and] that is incredibly harmful and promotes a very disturbing mindset."
Suicide is the second leading cause of death of people ages ten to twenty-four in the United States, and lesbian, gay, and bisexual youth seriously consider suicide nearly three times more often heterosexual people.
"It's things like this that lead into internalized homophobia, which is why LGBTQ+ suicide rates are so through the roof," Hansen explained.  "This is such a personal outrage to me, because it tells a lot of the people I care about that they shouldn't exist."
Hansen also shared some personal advice with the LGBTQ+ community or those struggling to come out.
"Keep your head up," Hansen encouraged.  "You're worth more than what people tell you and you are better than whatever they try to tell you you are… We're all human in the end, and it's important to embrace your identity.  It's not always easy to love ourselves, but it's important to take these steps and just accept ourselves."