The Rise of LGBTQ Artists in Rap
Analyzing the recent wave of diversity in America's most popular music genre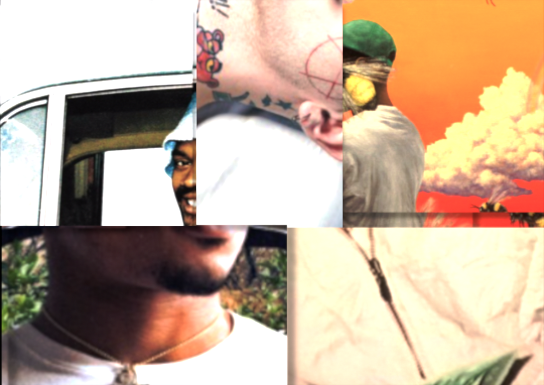 Interest in LGBTQ hip-hop artists may have risen since the 2010's, but this year has been a landmark one, with more mainstream LGBTQ artists now being included into the genre's scene.
The surge/growth, upswing in LGBTQ hip hop artists is not only due to aforementioned artists coming out, but also to many others gaining recognition fast. For instance, LGBTQ musical acts Young M.A, Lil Peep, and Kevin Abstract's rap group, Brockhampton, have all been featured in mainstream outlets such as VICE, Pitchfork, and Billboard in the past year, cementing this trend of diversity.
Amplified even more by how direct some of these artists' lyrics can be, with references to LGBTQ sex standing in contrast to  the typical misogyny perceived in the genre. Such songs have been subject to wide acclaim, garnering millions of hits on Youtube, Spotify, and Apple Music.
While mentioning his appreciation for such artists and tracks, 16-year-old Josh Olson elaborated on the increased popularity of LGBTQ hip hop and how it lines up with society as a whole: "For the most part, people don't really care about sexuality as much anymore. It's tight."
Interestingly enough, this trend hasn't just affected LGBTQ artists, but has also begun to affect the genre's culture. Rappers Lil Uzi Vert and Young Thug have sported androgynous clothing, with the latter wearing a purple dress on the cover of his 2016 Jeffrey mixtape. Such rappers have also shared positive comments regarding sexuality and gender, with Young Thug even stating in a recent Calvin Klein campaign that "there's no such thing as gender," and that his cover was meant to "represent my belief of no-gender boundaries between men and women."
Among increased inclusion of LGBTQ artists in hip-hop, comments like these are landmark for the genre. However, this doesn't mean that some negative stigmas have completely disappeared. iLoveMakonnen, known for his 2014 hit, Tuesday, with Drake, was recently criticized by the rap trio Migos for coming out, as they voiced their  issue with his sexuality juxtaposing with the subjects present in his music.
"We ain't saying it's nothing wrong with the gays," group member Quavo said. "But he first came out talking about trapping and selling Molly, doing all that.That's wack, bro."
Nevertheless, American music culture has expanded to include people of LGBTQ background in a more mainstream space. In prior years, artists such as Cakes Da Killa, Zebra Katz, Le1f, and Mykki Blanco had been the main crop of LGBTQ hip-hop acts, but were restricted to more independent spaces. Now, it's common to see a top 40 hit performed or produced by an LGBTQ artist. For example, gay producer Kaytranada contributed to LUST off of Kendrick Lamar's hit 2017 album, Damn. Overall, the genre has yet to become completely inclusive, but numerous signs point towards it getting there.