Failing Grades Spike in the SUHSD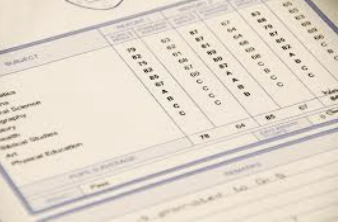 Hopes for excellent grades have been crumpled after schools sent out progress reports this past month.

Data from the Sequoia Union High School District (SUHSD) shows that the percentage of SUHSD students with one failing class increased by 50% since 2019.

Allen Weiner, president of Sequoia District School Board, told Mercury News that he's "obviously concerned," but the results were not "entirely unanticipated."
Students in online schooling have found themselves with little to no motivation to do coursework.
"It feels like I'm doing all this work for no reason," said Luke Heald, a freshman at Woodside High School.
Sofia Larrañaga, another Woodside freshman, says it's especially hard to work at home without getting distracted.
"I can put my phone downstairs, but I eventually just go back down and get it," said Larrañaga. "[During] in-person school, it would be taken away."
The environment of distance learning provides a lot of openings for things to go wrong.
For example, Larrañaga claims that her "computer glitches a lot. Therefore, it can be frustrating and difficult for me to capture all the information."
There are also difficulties for teachers. Math teacher Ramon Pulido explained to the Paw Print that it's hard to build a real relationship through a screen. Pulido thinks that if the class took place in a real classroom, his students would be more motivated.
"During distance learning, it's much harder to do one-on-ones or check-ins," Pulido said. "I'm not able to build a connection with my students."
Pulido also expressed his concerns over the missing social aspect of distance learning.
"As humans, we all need to interact with each other, but with an online school, that interaction is limited," said Pulido.