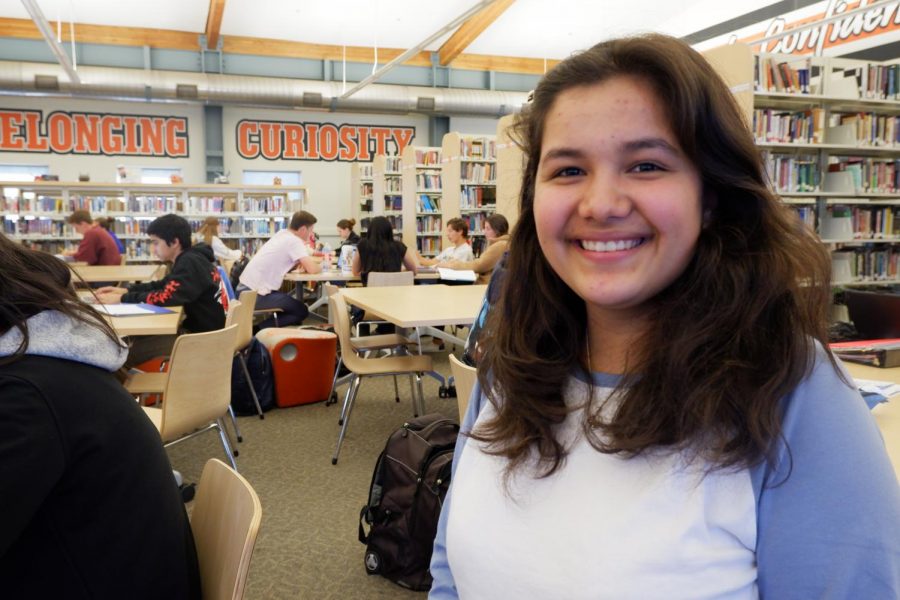 Emma Chiu
Gulnazik "Gigi" Bakhramova is a current senior at Woodside from Kyrgyzstan. She received her scholarships from American Field Service (AFS).
"As time went on and I became more mature, I thought about global problems a lot more," Gigi explained. "I was thinking about the ways I could contribute to my community, and I decided that I should get more experience. Sitting at home and living in the same place couldn't help me, so I decided [that] the program was a great opportunity."
Gigi enjoys her classes at Woodside, but she admits that she feels limited by the seven-class maximum.
"As [Kyrgyzstan was] part of the Soviet Union, we still have systems like in the Soviet Union," Gigi described. "So, we have a lot of subjects: last year, I was taking 17 classes. That's why it surprised me that I had to choose only seven classes here."
Gigi joined both the drama program, the school newspaper, and the Octagon Club about community service.
"It helps me to be confident in myself and prove that I'm doing something," Gigi explained. "I'm doing different community service, like cleaning up the environment, and I'm working with a lot of volunteers, which gives me a lot of ideas about how I can help [my community]."
Gigi hopes to spend more time in the United States and eventually attend an American college.
"At first, it was difficult for me to get into society here and into the school," Gigi reflected. "I was homesick—you always miss your country—but now, I feel like [the United States is] a place that I've always lived. I would like to try to apply to different universities, which is difficult for me because the education system in my country is so different, but I would like to stay here. It's such a beautiful place."