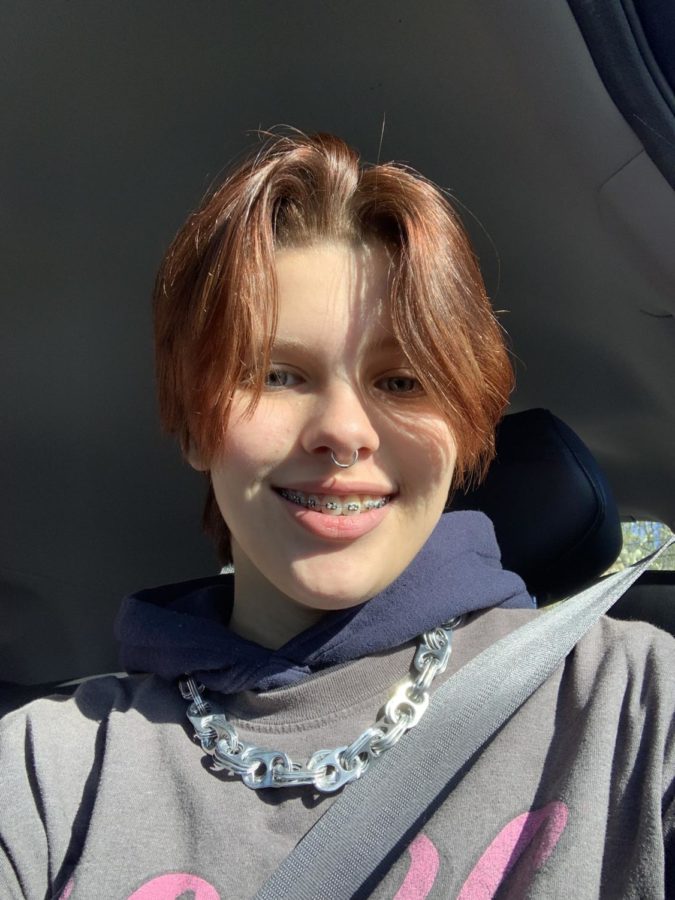 Max Dujmovic
Max Dujmovic, a Woodside freshman, has been selected as one of the 200 Personal Narrative Essay Contest finalists for this year's competition. 
Dujmovic was announced as a finalist for the competition on January 20. Many ninth graders from Woodside chose to enter the competition, as it was strongly correlated with an AS English I project last semester. Though the majority of Woodside's entries came from freshmen, the competition was available to all high school students internationally, making Dujmovic's success all the more significant.        
"It's crazy because there were [200] finalists, and 11,000 entries, which is insane," Max Dujmovic said. "I wasn't a winner, and I was honestly kind of disappointed about that. But being part of [200] people out of 11,000 is… wow."
The New York Times expressed their interest in unique, powerful narratives written by students. With the heavy competition and myriads of talented writers, standing out in the contest was a substantial feat. 
"In the pieces that are selected, I see really, really good writing," Dujmovic's English teacher Jascha Dolan said. "I see really solid narrative writing. I don't see thematic trends, and I don't necessarily see trends in content, but what I do see is young people who are exercising really awesome writing moves."
The successful pieces that the New York Times selected were meant to be personally meaningful and significant to the writer. 
"My personal narrative was just about me talking to my grandma about stuff… like being trans," Dujmovic said. 
All AS English I students at Woodside were encouraged to enter, as a large project for the class had been to craft a 600 word-long personal narrative, which also met the requirements of the contest. Despite the daunting odds, as the contest was open to high school students all over the world, many English students chose to enter simply for the experience of competing. 
"I chose to enter the competition mostly for fun," Woodside freshman Emma Miller said.  "I just kind of wanted to see how far I could go. I wasn't expecting anything, but it was just nice [to enter]."
Without even considering winning, the idea of submitting work into a high-profile competition was exciting to many, including Max.  
"My expectations were honestly that nothing would happen," Dujmovic said.  "I didn't expect anything to come from it. But…it felt cool to have submitted it to a big thing."  
Dolan even offered some of his famous half-hearted prizes to people who entered. 
"Mr. Dolan said that we could take a thing from the mystery bins," Dujmovic said. "I got a singular staple for my entry." 
Much of the encouragement from teachers came from their own enthusiasm for the competition, as they recognized the exciting opportunity of competing just as much as their students did.
"Sometimes students [say] 'I'm just writing for my teacher [and] … for a grade,'" Dolan said.  "So we thought it'd be a neat way to expand the audience for people who were interested in submitting," Dolan said. "I think it's been about three years that we've encouraged our students to go ahead and submit writing into the contest."
The Personal Narrative Essay Contest has been a valuable experience for many students. Breaking away from the common practice of writing for temporary, short-term projects allowed budding writers to explore their skills on a scale that spans beyond the classroom. 
"I think it's always really special and relevant when students have a real audience," Principal Karen van Putten said. "I think it just kind of amps up the quality of writing because when we know that we have an audience in mind… We just kind of take a little bit more attention to our editing and our revision process."
With Max being the first finalist from Woodside since the competition began, his accomplishment is without a doubt a great inspiration.
"I think that Max is a gifted writer, and I was really, really, happy about the turnout," Dolan said.