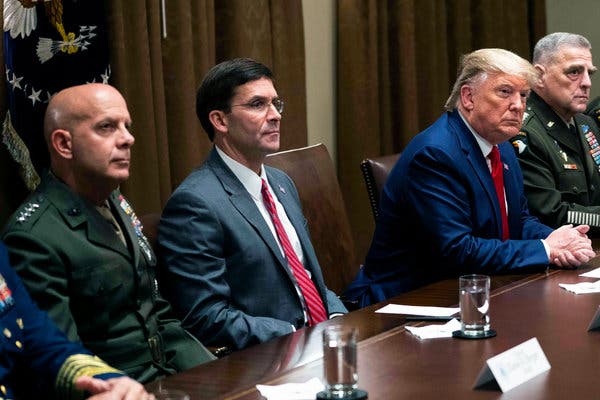 Doug Mills/The New York Times
President Trump announced plans to withdraw troops from northern Syria to the dismay of Republicans and Democrats alike.
Trump has held firm in his plans to remove roughly 1,000 troops from northern Syria despite bipartisan backlash. Many see the move as abandoning our Kurdish allies in their time of need, setting a bad precedent for future allies to look at. Additionally, an absence of a structured Kurdish force could allow ISIS prisoners to escape and begin a resurgence of ISIS.
The U.S. became involved in Syria after Abu-Bakr Al-Baghdadi declared the ISIS Caliphate in Mosul in 2014. U.S. and Kurdish forces took back Mosul and destroyed the Caliphate. A U.S. raid killed Baghdadi last Sunday. U.S. troops are set to be relocated to Iraq.
Though the decision faced significant backlash, many support it.
"Syria should be left on its own to defend itself. We have no business to be in Syria against the will of the government under the name of democracy or the name of freedom," Woodside math teacher Abdulhadi Kaddoura said. "We can support them like we are doing in Hong Kong. We want the Hong Kong people to have their freedom, their democracy, their independence, but we are not going in there and sending marines." 
Some have argued that, while withdrawal may be the best option, the U.S. still has an obligation to monitor the world.
"A global power has a responsibility to not let anything get out of hand," said Woodside sophomore Avel Verdusco. "I don't think it's a bad thing to be keeping peace throughout nations and not let anything get too big."
Most of the country is completely opposed to the removal of troops from northern Syria.  
"Trump pulling troops out of Syria is kind of like abandoning them," Woodside Senior David Husari said. 
Even Republicans have denounced the move and expressed hope that the president will reverse course.
"This betrayal of the Kurds will also severely harm our credibility as an ally the world over," said Republican Senator Pat Toomey. "President Trump should rethink this decision immediately."