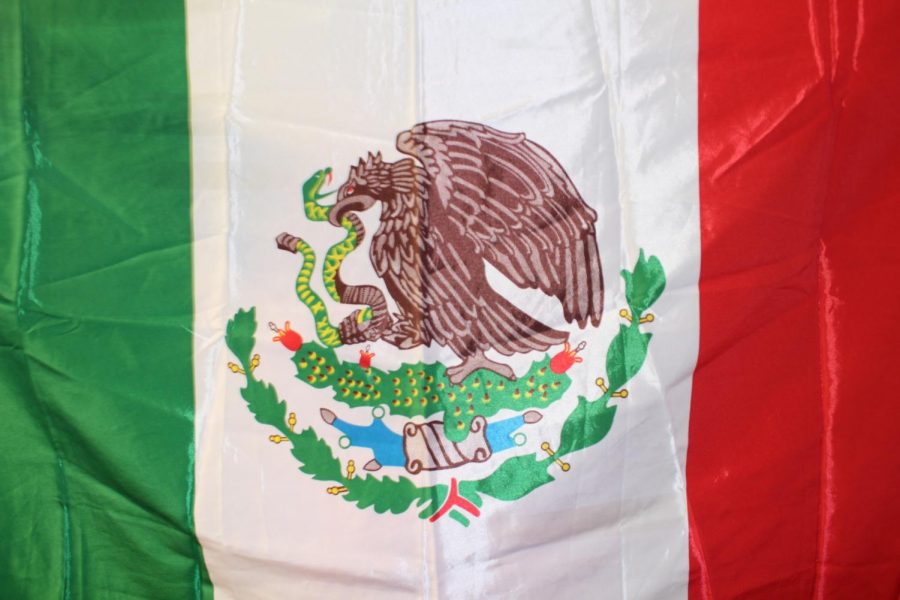 Alondra Bravo
Today, Latino and Hispanic teenagers struggle with not having a successful life and are afraid of failure.
My mom, Dulce Bravo, was born in Mexico City in a middle class family that had an education, and [she] feels honored to have it. She is more comfortable talking in Spanish. Her dad had a lasting education then her mom.
She said in Spanish, "Si yo tuve la oportunidad por el esfuerzo de mi papá de una universidad de cinco años en la que estudió leyes y si tuve la oportunidad gracias a que el eso un gran esfuerzo."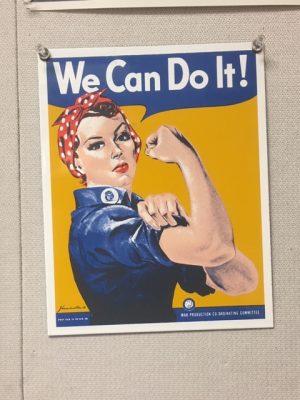 [Translation] Yes, I did have an opportunity because of my dad's effort, and he had an education of five years where he studied law and I did have an opportunity to be educated thanks to him.
 My mom had an education and lived with her parents. Her parents wanted her to succeed. Although her mom had a short education but still managed to succeed.
"Mi mama fue una educacion corta nadamas fue como una maquillista y una estilista y este porque también en ese tiempo no se permite que las mujeres estudiaran," she said.
[Translation] My mom had a short education, she was a makeup artist and hairstylist because in her times they didn't allow women to study more than middle school.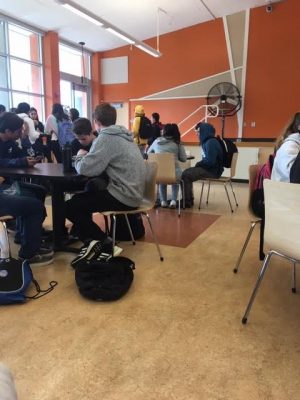 Unlike her siblings, my mom went to university and studied to become an   attorney and finished her career.
 Both her parents wanted the best for her and same goes for me.
Unlike my mom, many Latinos and Hispanics don't have the opportunity to succeed and achieve a good education.
 My dad, Francisco Bravo, unlike my mom, didn't have the same opportunity to be educated. He also is more comfortable talking in Spanish. His dad never got an education neither his parents.
"No, él no tuvo ninguna educación, sus padres no lo mandaron a la escuela no le inculcaron el estudio a el," he said in Spanish.
[Translation] No he didn't have an education. His parents didn't send him to school and didn't force him to study.
Instead of going to school he had to work at the young age of six.
" Si, si me exigía buenas calificaciones y aparte tenía que trabajar y estudiar, no nadamas estudiar, trabajo y estudio," he said.
[Translation] Yes, he did expect me to have good grades and aside from that to work and study and the cycle goes on.
 My grandpa did care about my dad's education but was very poor, and my grandpa is in a wheelchair, so he couldn't work.
"Quizás si quería una buena vida para mi pero no, tenía como darmela porque pues él está imposibilitado, está en silla de ruedas," he said.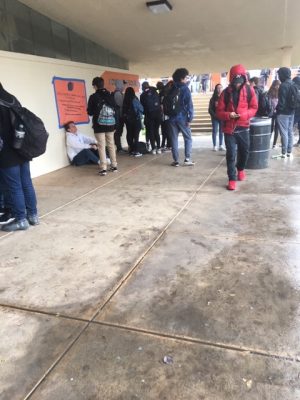 [Translation] Maybe he did want me to have a good life and education but was not able to give me the opportunity to have it.
 Latinos today want the best for their children but this also goes for every parent that has kids.
This is my friend, Grace. She goes to Sacred Heart and is 15. She comes from an American household and is not like my family. She has a different perspective on what success means to parents.
 "Well my mom went to college and they both went to high school, my dad didn't go to college," said Grace . 
 She wants to become an artist, even though her parents faced more obstacles than her.
 "From what I heard from them it was difficult on their part because they faced a lot of financial instability," she said.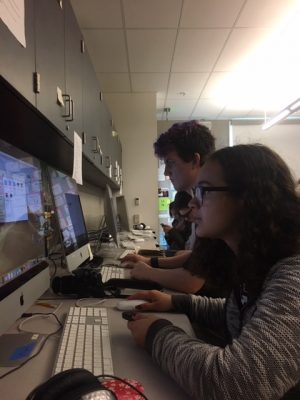 Like me, she thinks education is very important to become successful.
"I think my parents main goal is to end up successful and happy," she said.
So, not only do Latino or Hispanics want the best for their children; many parents want their children to be able to get a good job and to have a good lifestyle.
"I remember my teacher told me you're always going to be smarter than your teacher, and you're always going to be smarter the next day," she said.
 For the Woodside Paw Print, I'm Alondra Bravo.