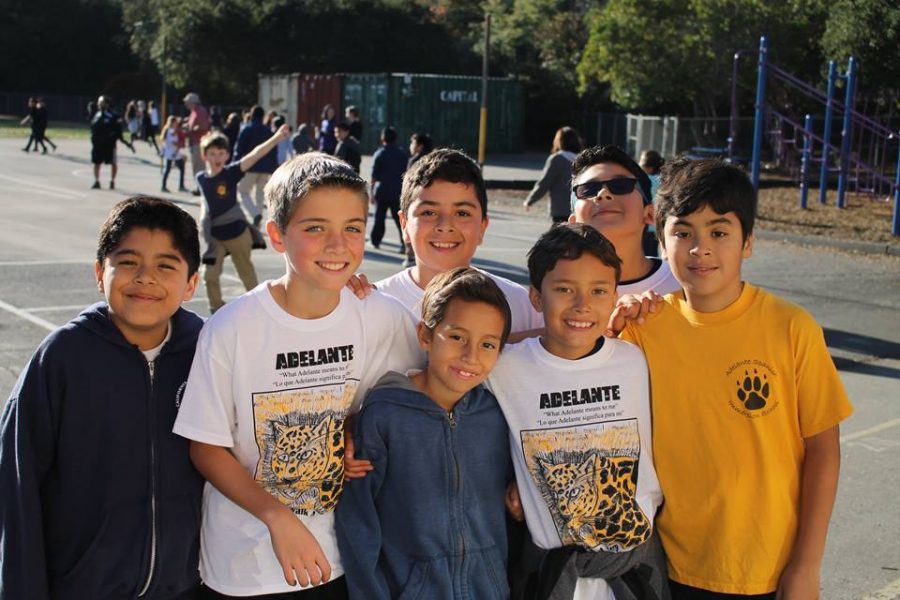 Adelante Spanish Immersion School
The Redwood City School District has made a decision to close down four schools—Fair Oaks, Adelante, Hawes, and Orion—due to low enrollment.
According to the district only 7,500 students attended the 16 Redwood City schools, spurring the need for the closure. Many parents are furious about the board's decision, which will be implemented next school year.
"We need new leadership in the district, and it's disappointing to hear that the board could not do anything about this," Luisana Garnica, a parent of a student attending Taft Community School, commented.
After years of budget cuts, the district can no longer financially sustain the four schools.  Transportation is a major concern for many parents, especially regarding students who previously lived within walking distance of their school.
"It's so disappointing to see his school closing down," Carmela Jimenez, a parent of a Fair Oaks student, commented, "I don't drive and my husband leaves for work early, so I'll have to figure out a way to get my son to school."
According to The Daily Journal, the students from Fair Oaks Elementary School will attend Taft Community School, Adelante's Spanish Immersion program will be offered at Selby Lane, Hawes will be distributed throughout Henry Ford and Roosevelt, and Orion students will attend John Gill.
"My son was only in the third grade, which is the middle of elementary, and I think this will affect him a lot since we had already moved schools before attending this one," Betty Hernandez, a parent of a student at Hawes Elementary School, explained. "It was so convenient for us because we live right next to the school, and we didn't have to worry about anything."
This change will impact many parents and students not just in terms of transportation but also emotionally.
"It's sad to see such good schools go, programs end, and veteran teachers all leave and go elsewhere because the district couldn't do what was right all those years ago," Garnica stated.