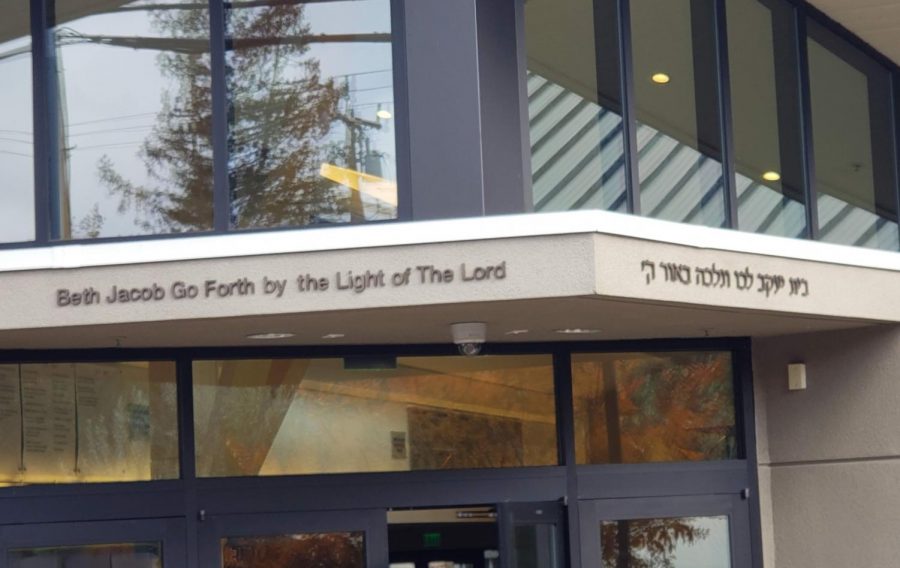 An armed gunman entered the Tree of Life Synagogue and killed 11 worshippers in the most lethal attack on the American Jewish community ever, on October 27th.
The Tree of Life Synagogue is a Conservative Jewish synagogue, located in the Squirrel Hill neighborhood of Pittsburgh. The neighborhood is one of the largest Jewish neighborhoods in the United States and includes 26% of Pittsburgh's Jewish population. At 9:50 AM, the gunman, Robert Gregory Bowers, entered the Synagogue armed with a Colt AR-15 rifle and three Glock .357 handguns, and began firing upon the Jewish worshippers within. Nine minutes later, Police officers arrived and began exchanging fire with the gunman, who retreated back inside the building, before eventually surrendering after a SWAT break-in at 11:08. In the months running up to the shooting, Bowers had made many anti-semetic and White Nationalist posts and remarks on his social media pages, including calling Jews "Children of Satan" and asserting that America had a "k*ke infestation" that prevented it from being great.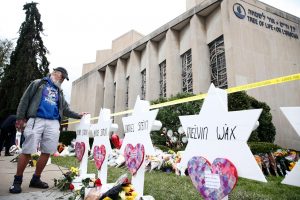 Josh Becker, a local Jewish community leader who has run for California Senate, asserted that this signifies a rise in anti-Semitism in America.
"There has been an increase [in anti-semetism] for sure," Becker told the Paw Print. "The stats bear that out…it hadn't been visible until Tree of Life. Now we see the seriousness of the problem."
The growing fear has caused security to increase at Synagogues across the nation.
"I did see an armed guard at services this weekend," Becker continued, "but I'm not sure if that was there previously. He was outside not inside."
Antisemitic feelings are even present in the local community, including Woodside High School, according to Coby Craus, a member of Woodside's Star of David Club.   
"There's a lot of jokes and people make jokes about Israel and the Holocaust," Craus said. "There's a lot of stereotypes."
Many wonder if this trend is reversible.
Becker believes so. "Yes, although education is key," Becker asserted. "We need to do more in gun control and try to stop the hate." 
Becker also believes community leaders have a role to play.
"Locally we can build bridges between the Muslim, Jewish, and Christian communities," Becker said.