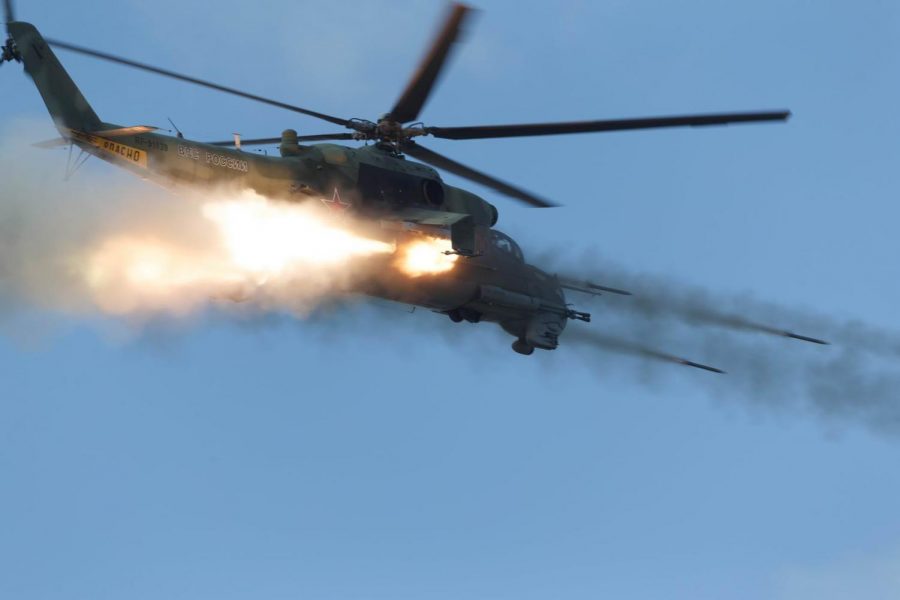 Alexei Yereshko, TASS News Service
Russia recently held the largest military exercise in its history since the gargantuan 1981 Soviet war games from September 11 to 15 in eastern Siberia.
The exercise, labelled "Vostok-2018" (East 2018), involved over 300,000 troops, 36,000 vehicles, and 1,000 aircraft in a series of live-fire exercises that included mock armored breakthroughs and air-launched missile strikes. Russia holds annual military exercises in both its East (Vostok) and West (Zapad), but have never operated at this size since the collapse of the Soviet Union.
"Imagine 36,000 military vehicles moving at the same time: tanks, armored personnel carriers, [and] infantry fighting vehicles in conditions as close to a combat situation as possible," Russian Defense Minister Sergei Shoigu said in a public speech.
In total, the Russian Military is composed of roughly "one million active service members …in all five branches," according to a 2017 Defense Intelligence Agency Report. This means that nearly one-third of the entire Russian Military was involved in the exercise.
Vostok-2018, which began shortly after the NATO exercise "Namejs 2018" ended in Latvia, elicited concern among NATO members who saw it as a response to NATO operations in the Baltic. However, NATO spokesman Dylan White said in an emailed statement that Russia had briefed the alliance on the planned exercise in May, which helped alleviate some concerns.
"All nations have the right to exercise their armed forces, but it is essential that this is done in a transparent and predictable manner," White asserted. "Vostok demonstrates Russia's focus on exercising large-scale conflict."
The Vostok wargames were the largest in Russia's history since the massive "Zapad-81" wargames, held in 1981 by the Soviet Union chiefly to intimidate both its rivals and adversaries with a massive show of strength. 
Aside from its size, Vostok-2018 was also notable for the participation of Chinese military units. Traditionally, Russia and China have been rivals, especially during the Soviet era, but relations have warmed since the collapse of the USSR.
"With its Vostok 2018 exercise Russia sends a message that it regards the U.S. as a potential enemy and China as a potential ally," Dmitri Trenin, a former Russian army colonel and director of the Carnegie Moscow Center think tank, told the Sunday Express Newspaper. "China, by sending a PLA element to train with the Russians, is signaling that U.S. pressure is pushing it towards much closer military cooperation with Moscow."
Spokesman White concluded that the exercise "fits into a pattern [NATO has] seen over some time: a more assertive Russia, significantly increasing its defense budget and its military presence."