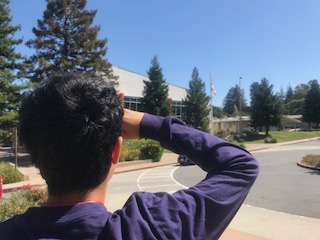 Cedrik von Briel
Three weeks ago, the United States held its yearly ceremonies to commemorate the anniversary of the most deadly terrorist attacks to ever occur on US soil.
Seventeen years ago, terrorists from the radical terror group Al-Qaeda hijacked four planes and crashed them into the Twin Towers in New York, The Pentagon in Washington DC, and a field in Shanksville, Pennsylvania. In total, the attacks killed around 3,000 people.
"I think it was a real turning point in history," social studies teacher Kelly Dolan said of the attacks. "It certainly changed the way I lived my life and the way Americans, in general, live their life. It was a real game-changer."
Indeed, it did change the way many Americans lived their lives.
Founded by George W Bush a year after the 9/11 attacks formation of the Department of Homeland Security, the Department of Homeland Security was formed in order to keep US airports and Americans safe from another 9/11-like Hijacking. Perhaps most noticeably, many people saw their airport journey become more stressful, with tighter security and restricted baggage items.
"I remember before 9/11, the airport security was very different, and I think that [the attacks] were the first major wake up call in my lifetime, of like, holy crap, this could actually happen!" social studies teacher Callie Shypertt commented.
This year on September 11, 2018, the country commemorated the attacks with services throughout the country. In a particularly moving demonstration, firefighters across the country climbed 110 flights of stairs in full gear to honor fallen comrades. There were controversial moments as well; President Donald Trump's anniversary tweet and excited fist pump before greeting crowds before his speech at the Pennsylvania crash sight drew criticism.
"A piece of America's heart is buried on these grounds," President Trump said in his speech. "But in its place has grown a new resolve to live our lives with the same grace and courage as the heroes of flight 93."
While the country remembered the solemn day, Woodside High School did not honor the lives lost with personal remembrances, choosing to participate only in nationwide statutes.
"Although we've done things in years past, we didn't do anything as an entire school this year," Principal Diane Burbank admitted. "We did put the flag at half-mast this year, as we've done in years past, which is something that all schools are supposed to do."
Woodside has had honorary assemblies in the past but has not specifically honored those who lost lives as citizens or first responders.
"I think of all the good people who died and tried to help, and failed, which just makes this a really sad event," Woodside junior Kaylee Wall commented on honoring victims.  "[The attacks] really make us think of life and how we treat it in our daily lives."
While these remembrances were absent at Woodside, the school could choose to honor victims of the terror attacks more personally next year.
"I think the students should come together to decide [how to acknowledge 9/11 next year]," Dolan suggested. "Perhaps a club should be formed… or a group of [devoted] students should do something to make sure that this something like this never goes unnoticed or forgotten."