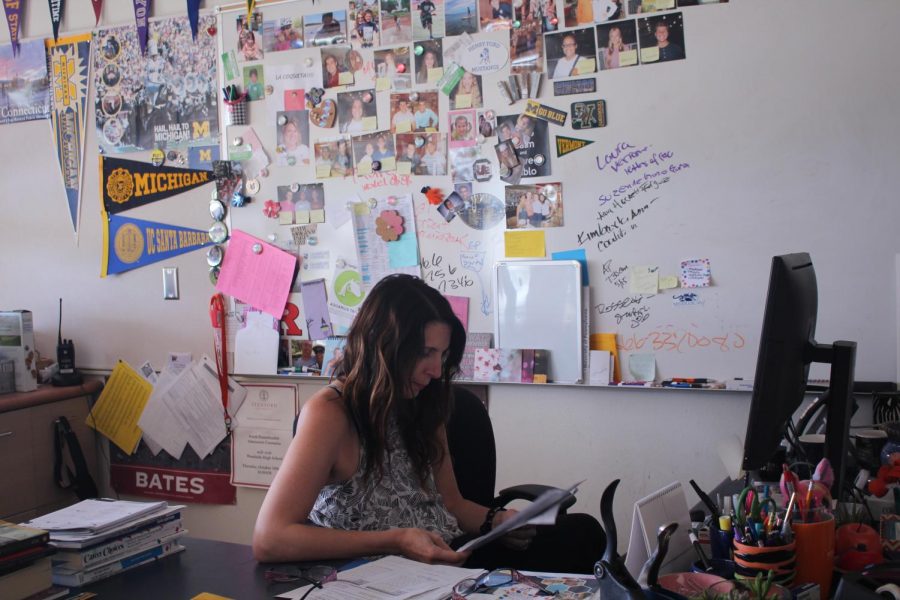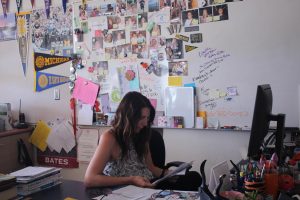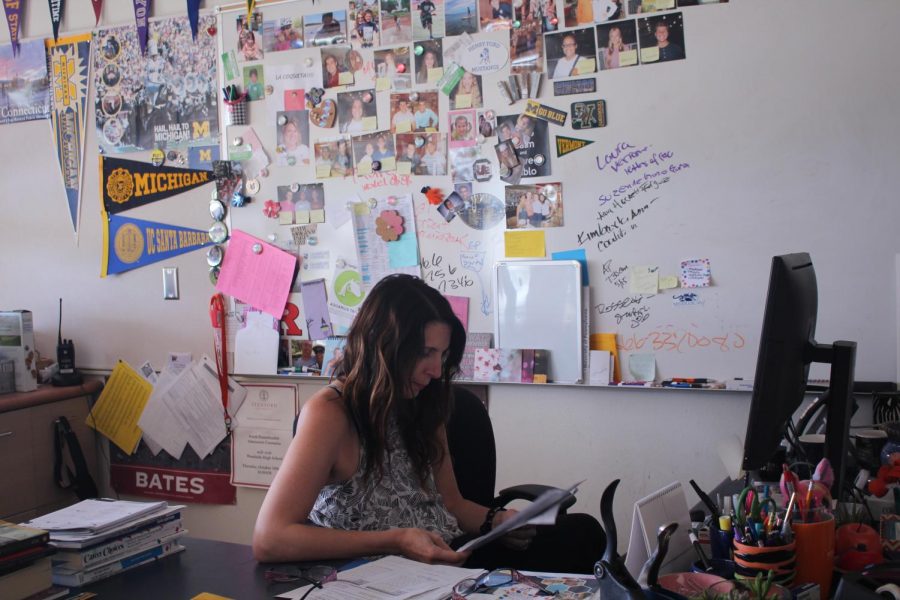 College application season is in the air, and Woodside seniors are feeling the pressure. While Woodside offers a wide variety of services to aid students throughout the application process, not all students choose to take advantage of them.
"The most important thing to… get students where they need to be with applications is to start from the first day of ninth grade," Zorina Matavulj, one of Woodside's two college counselors, explains. Seated at a table in D-9, Woodside's College and Career Center, Matavulj is in the midst of detailing the various practices Woodside uses to prepare its students for four-year college applications.
The school does offer a range of college-based activities for almost every grade level: freshmen go on tours of local colleges while the other grades receive annual talks from guidance or college counselors about necessary steps for college applications. There is also a bevy of optional activities that juniors and seniors can attend, ranging from SAT prep to college information sessions.
Adrian Reitmaier, a Woodside senior looking at colleges both inside and outside of the United States, has mixed feelings about whether what Woodside offers is enough for him. "I liked going on the tours freshman year, but as it's getting more serious, I just don't think that I know everything I should," he explains. "Those sessions in class for an hour or two don't really cover it."
This seems to be a common theme among seniors and staff alike: the mandated in-school time to explain college applications is not enough.
"If I could do anything with no constraints, I think having a college class could be really beneficial," Matavulj discloses. "[I would be] able to go over the application process so kids get more time with it, but I don't know if that would be feasible."
For high school seniors, balancing college applications and other commitments like schoolwork or extracurriculars can be daunting. That's why Kathryn Williams, another Woodside senior, thinks that taking initiative is key. As a junior, she attended the March Into College series with her parents; this year, she recently attended a Common Application bootcamp.
"You have to be motivated to get the most out of these things… It isn't always the easiest to go to [them]," Williams notes, referring to the various workshops that Woodside offers. Williams explains that she found out about them via a school calendar and then had to reach out for further information.
Lisa Vasquez, Woodside's other college counselor, would also like more students to attend the workshops.
"We love that people come to the events we put on, but we'd love it even more if the room were overflowing!" Vasquez exclaims. "We want people to know what we're doing."
Both Matavulj and Vasquez hope that more students will reach out and take advantage of the opportunities offered. From the March Into College series (fittingly offered in March of the student's junior year) which goes over the semantics of applying to college to U.C. or Common Application workshops, time and effort goes into the events.
Adrian Reitmaier appreciates that, commenting, "I see what the school is trying to do, I understand it, I understand we should take the initiative." He pauses before continuing, "But everything about applying to college is stressful. It would be nice if the school could make it easier."