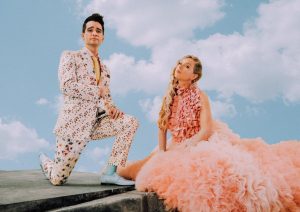 Taila Lee, Co-Editor-in-Chief, Health/Lifestyle/Tech Editor

April 28, 2019
Pop star Taylor Swift is back with her new single "ME!" featuring lead singer Brendon Urie from Panic! At The Disco, sending fans to scour her new music video for clues about her seventh album.
The Amazon is reaching a dangerous tipping-point. Beyond this, the rainforest is unlikely to survive https://t.co/gMX1kWQx0D
BREAKING: A 5.0 magnitude temblor struck about 20 miles north of Ridgecrest Thursday afternoon, according to the U.S. Geological Survey https://t.co/ohhXEiVVj9
Load More...