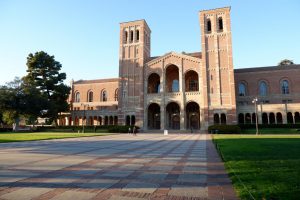 Emma Chiu and Taila Lee, Copy Editor and Co-Editor-in-Chief

February 25, 2019
Thirty-eight Woodside juniors toured six colleges in Southern California in a three-day, expenses-paid trip over midwinter break.
The Amazon is reaching a dangerous tipping-point. Beyond this, the rainforest is unlikely to survive https://t.co/gMX1kWQx0D
BREAKING: A 5.0 magnitude temblor struck about 20 miles north of Ridgecrest Thursday afternoon, according to the U.S. Geological Survey https://t.co/ohhXEiVVj9
Load More...