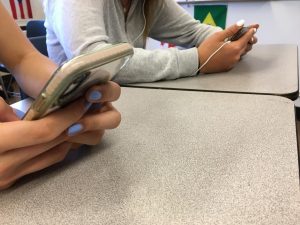 Taila Lee, Co-Editor-in-Chief, Health/Lifestyle/Tech Editor

June 3, 2019
Following the ownership change of the popular Instagram account @wwoodsidememes, which features memes about Woodside High School, a new account known as @weedsidetea has surfaced to compete for followers.
Twitter
Though President Trump reversed his decision to host the G7 summit at his Doral resort, he defended his selection on Monday, dismissing what he called the "phony emoluments clause" of the Constitution https://nyti.ms/2Jc2atI
everything you need to know about the impeachment inquiry — all in one place. ⬇️
https://woodsidepawprint.com/top-stories/2019/10/17/the-impeachment-inquiry/
Abortion has been decriminalised in Northern Ireland after a landmark law change came into force at midnight. The legal reforms voted in at Westminster have also paved the way for the introduction of same-sex marriages https://www.heraldscotland.com/news/17983943.law-change-decriminalising-abortion-northern-ireland-comes-effect/
Load More...