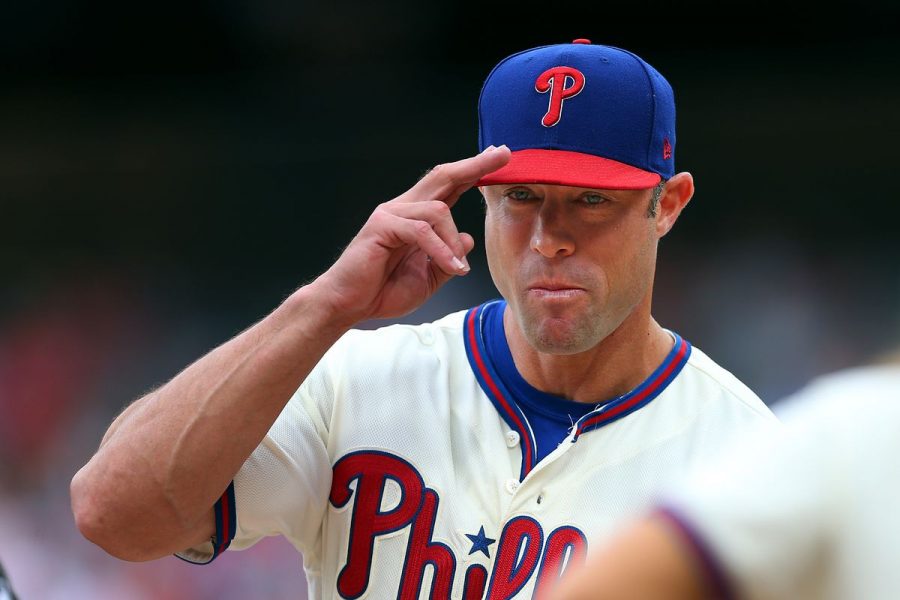 Rich Schultz/Getty Images
The San Francisco Giants have announced that Gabe Kapler will be their next manager.
The former Philadelphia Phillies boss has already signed a three-year contract and will become 39th manager in franchise history, making him the 17th manager since the Giants moved to San Francisco from New York.
The announcement comes almost two months after former Giants manager Bruce Bochy decided to end his 13 season tenure with the Giants in September.
Before Tuesday's hiring, the Giants had considered a long list of people to take over the job, including Houston Astros bench coach Joe Espada and Los Angeles Dodgers bench coach Bob Geren.
Kapler's two-year managerial stint with the Philadelphia Phillies saw his team earn a 161-163 record (161 wins and 163 losses over two 162-game seasons), but he was fired after this season due to failing to make the postseason two years in a row (despite having star players such as 2015 National League MVP Bryce Harper and 2013 MVP Andrew McCutchen). Kapler also served as the Director for Player Development in the Los Angeles Dodgers organization for three years from 2014 to 2017.
Kapler was also a player, playing 12 Major League Baseball (MLB) seasons with six teams from 1998-2010, including the Boston Red Sox, Milwaukee Brewers and. He won the 2004 World Series with the Red Sox. He was a career .268 hitter.
There has been some controversy with this pick, considering Kapler's mishandling of sexual assault allegations from his time in Los Angeles. A 17-year-old girl was allegedly beaten in a Glendale, Arizona hotel room by one of Kapler's minor league players after they had spent a night drinking. Kapler set up a dinner for the three players involved to talk it out rather than reporting the incident to the local police.
However, the Giants are standing behind their new manager and hope that Kepler will bring them back to baseball glory after San Francisco won the World Series 3 times in 5 years starting in 2010. The Giants have since failed to regain those heights, only reaching the early stages of the postseason twice in the years since their last World Series win in 2014.
The Giants will start the 2020 MLB season with a home opener against the Dodgers on April 3.