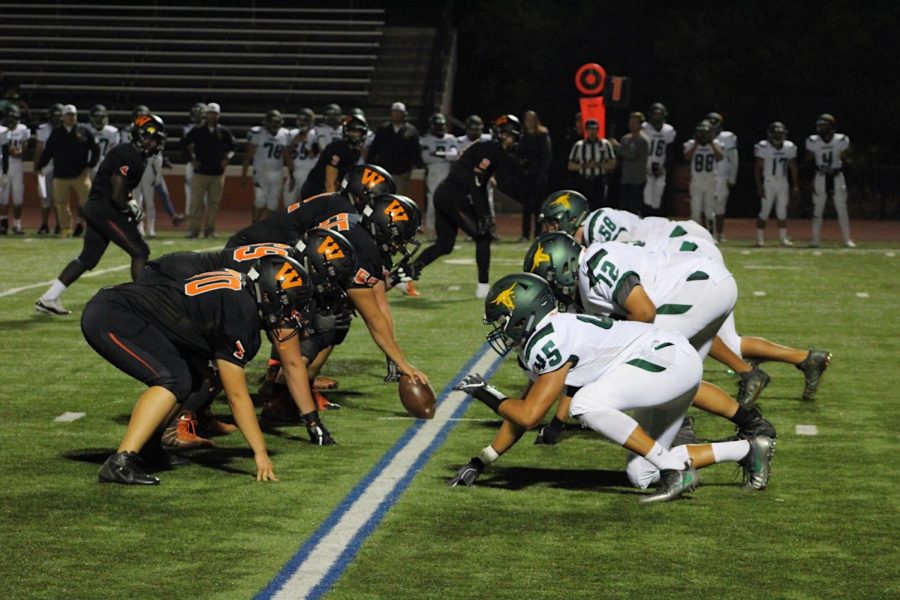 Cody Bowers
Woodside's varsity football team lost to Leigh High School by 10 points, stripping away their formerly undefeated record.
The Wildcats struggled to perform on offense in the first half, scoring zero points. On the other hand, Leigh's team, the San Jose Longhorns, was able to put 10 points on the scoreboard. After the second half, the Wildcats managed to score 21 points, but the Longhorns did as well. The final score of the game was 21-31 with the Longhorns being victorious.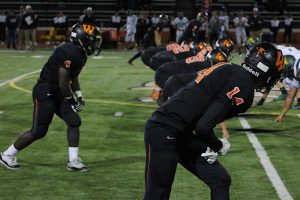 "The attitude going into the game was to obviously win, but to act like it's our first game and to give them everything we could," Toni Ochoa, a junior on Woodside's varsity football team, explained.
According to Woodside's starting quarterback, Brody Crowley, Leigh's defense and mental errors from the Wildcats were both factors that contributed to the loss
"We didn't execute our game plan, and we made too many mental mistakes," Crowley explained.

Woodside was only able to complete 14 passes out of 35 attempts and rushed for only a total of 46 yards, but they remain determined to win their upcoming game against the Jefferson Grizzlies.
"The team wants to come back stronger and rebound from the loss," Brody stated. "It [will be] our first league game, so the energy is high."