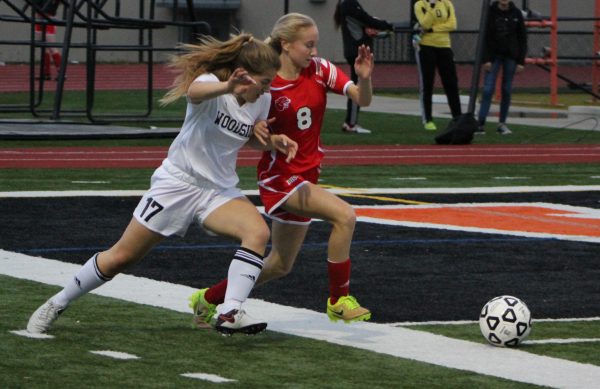 Kira Newman
The girls varsity soccer team is currently competing in the Central Coast Section (CCS) Tournament and has been doing very well.
Varsity boys' soccer and boys' basketball also competed, but lost, in their CCS playoff games. Senior wrestler, Fabian Gutierrez participated in the beginning of CCS, but did not make it to state. The girls soccer team has been the most successful.
Coach Navarrete expressed, "I think they're ready to play, I really do.  I think that pre-season, the schedule was way to hard for us. So when they look at this bracket they said, 'every team on here is now beatable.'"
The girls varsity soccer team's regular season record ended with 10 wins, three losses, and one tied games. Overall, the team won 12 games, seven losses, and three tied games. The athletic director, Charles Velschow, and Coach Navarrete explained how the team qualified for CCS.
"You have to finish first, second or third in the PAL and we finished second behind champion, Menlo-Atherton," the coach mentioned.
Velschow added, "Every league that you're in is classified as an A, B, or C league. So, for example, in the Peninsula Athletic League (PAL) we have the Bay Division and the Ocean Division in almost all sports except for basketball."
He explained that the Bay Division is a more competitive ;eague. It is referred to as an A League. The Ocean Division is called a B League. If you play and beat an A team, you receive three points
The amount of points per game does not determine the team's placement. What determines a team's placement is whether the team won or lost.
Girls soccer played Watsonville on February 22nd and won 1-0. They continued to play Los Altos on the 25th and won 2-1. They played Los Gatos on March 1st and won 3-1. They will continue to play in the tournament.