Join Us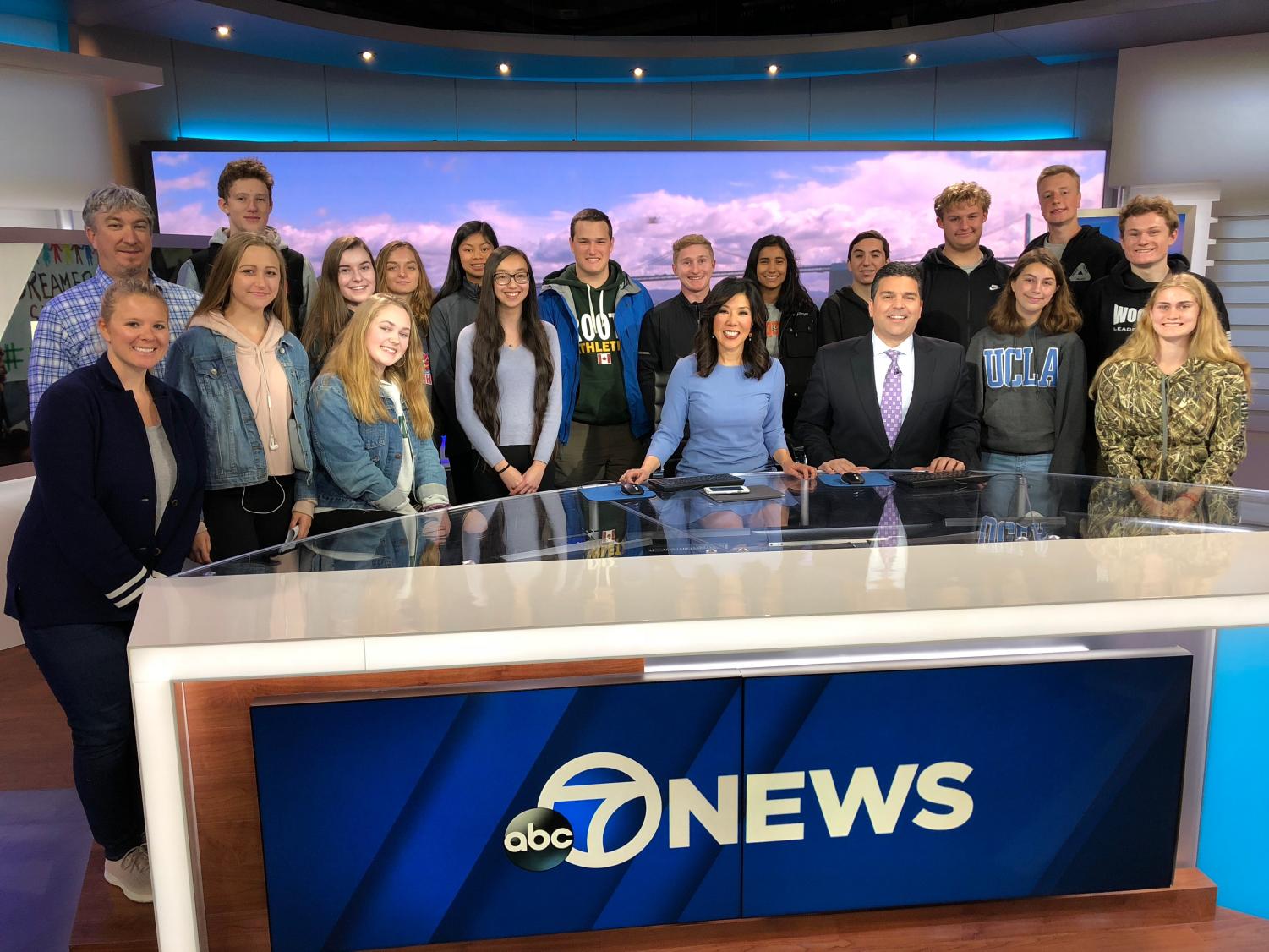 We're a student-run newspaper: The Woodside Paw Print is written and managed only by WHS students.  By joining journalism, you're helping inform the Woodside community.
Meet new people: Not only do you meet new students from your class, but you also meet new people through interviews!
Strengthen writing skills: Along with learning how to write, format, edit, and publish a news article, you write scripts for the daily announcements.
It's not just a writing class: You also learn how to…
interview people

broadcast live on the daily announcements

publish articles and photos

take photos, use Bridge and Photoshop

use professional video equipment

market digitally (Instagram, Snapchat, Facebook)

edit website design
The roughest section of paper writing must be starting it. That is an important factor in writing a flourishing composition. A superb essay is the one which expresses the correct information in a straightforward and understandable way. Before you start writing, select your region of curiosity, it might be something, composition writing or post creating, you'd realize most useful.
The actual key to obtain admission is actually not the subject, but the way in which the article is being composed. The next part of your essay summarize targets your own leading justifications. This might make the essential skeleton and abstract of your own essay. Get numerous eyes or expert undergrad composition specialists that will help you out.
A superb title sums up just what the composition is about. Instead, it should be created in a way that all the sentences appear connected to one another. The initial essay is merely compared to it self. Start your essay using a thesis statement.
You must lessen each of the kinks as part of your essay. Therefore, you should be certain you don't be all these errors and write an article that is certainly remarkable. That is a truly very crucial step, so be certain that this can be as near the final composition as it can certainly be. Afterward I did that with the balance of his own composition additionally.
Spread your work: Get your work published on our website and even nationwide!
Learn about what's going on: Did you read the news this morning?  Once you join journalism, you'll be constantly updated with the latest and upcoming events around the Bay Area and at school.
Get CTE credit to graduate: One year of Career Technical Education (CTE) is required for graduation.
Field trips: We watched the live ABC7 broadcast live in San Francisco (Spring 2018) and attended a Chicago journalism convention (Fall 2018)!
Still not convinced?  Neither were these students… until they joined the class!
"I wasn't initially planning on taking journalism, but a friend of mine took it last year and persuaded me to join.  I ended up really liking it, and it's definitely improved my writing skills." – Emma Chiu, Local News Editor
"My favorite part of journalism is practicing my writing skills, as well as meeting new people."  – Chloe Postlewaite, Staff Writer
"Journalism improves your writing in a lot of ways." -Travis Moss, Staff Writer
"I like journalism because you get more involved with the community by writing stories about current events.  It's exciting to see how our viewership is growing." -Leila Taherian, Staff Writer
"It gives me the opportunity to learn about the world and our community while also informing other people about it. It's also an outlet for design and creativity." -Isabella Williams, Online Editor
Here are some frequently-asked questions about journalism!
What is the homework load like?
Homework is primarily interviewing people, finishing/editing articles, and taking photos. Students have most of class to work on assignments, so it all depends on how you use class time.
How is the class structured?
Journalism is taught by Mrs. Bycer, but students (co-editors-in-chief and beat editors) help teach new students, lead story meetings, and make major decisions.
What do you do in class?
After a few weeks of learning the basics of writing, photography, and interviewing, students typically have time in class to write and edit their articles as well as collaborate with other students and brainstorm new ideas.
Do you need any prior experience?
No! All you need is the willingness to learn and talk to new people.
Do you work with other students a lot?
Yes and no.  Students constantly edit other articles, work in group projects, and communicate in their beats, and students tend to work on articles independently.