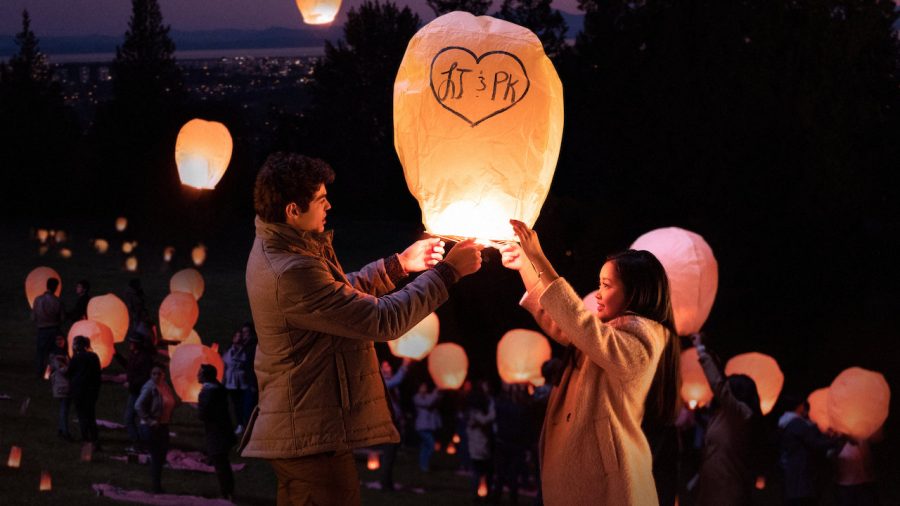 Netflix
In recent years, Netflix has filled its screens with many teenage romance movies, so many that not one person has time to watch them all. Is one of their newest releases in this genre, "To All The Boys: P.S. I Still Love You," worth the watch? 
"To All The Boys: P.S. I Still Love You," is the sequel to "To All the Boys I've Loved Before," which is a coming-of-age film that captures common real-life problems. 
"To All The Boys P.S. I Still Love You" was released to Netflix in February 2020, almost two years after the release of the first movie. The movie starts out almost exactly where the last one left off, with the two main characters, Lara Jean Covey (Lana Condor) and Peter Kavinsky (Noah Centineo), starting  their romantic relationship. 
Their relationship seems perfect at the beginning, but soon, like any real relationship, it hits some major bumps and ends up going through many ups and downs. The main struggle the couple faces is the return of Covey's former crush, John Ambrose McClaren (Jordan Fisher). 
The movie touches on similar romantic conflicts as another teenage romance movie, "The Kissing Booth." Both touch on the conflict of a third person interrupting a relationship, the jealousy that this causes, and the challenges it takes to get past that. 
The film takes place in a suburb outside Portland, Oregon, and the three main characters, Covey, Kavinsky, and McClaren, are all average high school students. This ordinary setting is a great strategy, used in many movies, that helps the film relate to as many ordinary people as possible. 
The struggles of losing a parent and coping mechanisms that can be used to grieve are also touched on. Covey's mother died when she was a child, and her father continues traditions that were important to her throughout both movies to keep her spirit alive.
On top of that, Covey's extremely close relationship with her two siblings, displayed throughout both movies, can be influential towards viewers forming closer bonds with their families.  
On the surface, "To All The Boys: P.S. I Still Love You" seems to only be a sappy teen love story, but in reality the plot covers many important topics. 
Even though the main focus is teenagers, the movie discusses many important issues that anyone can benefit from learning more about. The important topics discussed in this movie include the challenges of relationships, how to cope with the loss of a family member or friend, and the importance of family. These are all reasons why "To All The Boys: P.S. I Still Love You" is worth watching.