Lilly Singh Will Replace Carson Daly as New NBC Talk Show Host
Lilly Singh recently revealed that she will replace Carson Daly as a NBC talk show host.
Taila Lee, Co-Editor-in-Chief, Health/Lifestyle/Tech Editor
March 14, 2019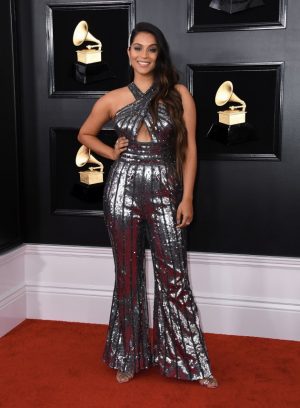 YouTuber Lilly Singh, also known as IISuperwomanII, announced today that she will replace Carson Daly as a NBC talk show host in September, which will make her the only woman to currently host a late-night talk show.
Singh shared her exciting news on The Tonight Show Starring Jimmy Fallon, explaining how she will host the 1:35 am show "Last Call with Carson Daly," to be renamed A Little Late with Lilly Singh. Her show will feature interviews as well as original comedy sketches.
Singh has conquered YouTube with over 14 million subscribers, and in 2017, she ranked first in the entertainment category on the Forbes Top Influencers List. She is also a New York Times best-selling author and actress.
Other YouTubers and celebrities gathered on Instagram and Twitter to congratulate her, including Liza Koshy, Colleen Ballinger, Tyler Oakley, Ricky Dillon, Trevor Noah, Amy Schumer, Debby Ryan, Rachel Platten, Chloe X Halle, and Laurie Hernandez.
"An Indian-Canadian woman with her own late night show?" Singh said on The Tonight Show. "Now that is a dream come true."