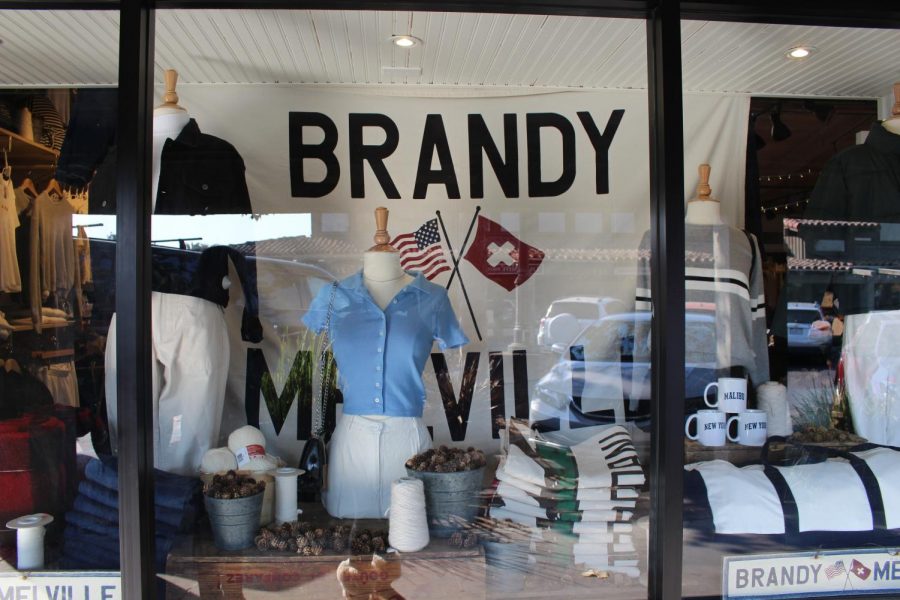 Emma Hague
As a large public school, there are many different styles to be seen around Woodside High School's campus, some similar to the ones teachers grew up with, and some completely new.
Over the past 30 years, many styles have gone in and out fashion: leg warmers, bright colors, baggy clothes, fitted crop tops, and jean jackets. Students and teachers at Woodside High School have similar and different responses about their experiences with high school fashion.
"I remember when I was in middle school and Victoria's Secret Pink first rolled out," said Michaela Kane, an English teacher at Woodside. "I remember that was a very big trend and it very controversial because Victoria's Secret is an underwear store. People had an issue with people wearing that. I remember in high school [I definitely got] a ton of Victoria's Secret Pink yoga pants… I [also] wore a lot of American Eagle clothing and Forever 21."
Nowadays, some of the trendy places for teen shopping include Brandy Melville, Urban Outfitters, Lululemon, American Eagle, and Vans. 30 years ago, some of the same stores still dominated teen style. Stores like Express, Levi's, and Guess have fallen in and out of style.
"The thing that everyone wanted back then was Guess jeans. Guess [jeans] were 50 dollars and back then in the mid-'80s, 20 bucks was a [regular] pair of jeans and [50 dollars] was a big jump. I begged my mom to get me Guess jeans," stated Laura Perdikomatis, a PE teacher at Woodside.
In the '80s, the trendy style was baggy, colorful clothing. Now it's tight, muted clothing.  Where teens shop and what they wear is part of an image and social standing. Both girls and guys have very simple everyday outfits, according to Marco Parodi, a freshman at Woodside.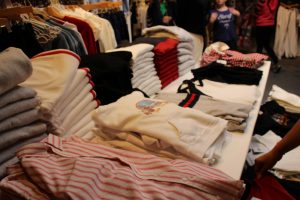 "The everyday outfit for guys is sweatshirts, jeans, or sweatpants. Girls [typically] wear sweatshirts and leggings," Parodi explained.
Many styles and trends have gone in and out of fashion. From Vans to jean jackets that were popular in the '80s, many trends from past decades have resurfaced in today's teen culture.
"Some things that used to be popular back when I was younger are popular again," stated Zorina Matavulj, the College and Career Advisor.
Over the years, the definition of style has changed, but always incorporates both old and new elements to create updated, trendy looks.
In the future, high school style will remain a reflection of the culture at the time.  
"It depends on what decade they [teachers] were a teen in. For example, if they were a teenager in the 1980s then they likely wore brighter colors and work out clothes since that was the trend at the time," explained Hannah Lalonde, a freshman at Woodside.