Christmas Is Here, and So Are Starbucks Holiday Cups
Thanksgiving is over, and it's officially Christmas season.
Starbucks came out with this year's holiday cups with four new designs, exciting customers who are ready for the holiday season.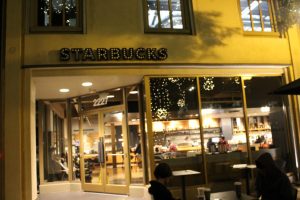 On November 2, the holiday cups hit the stores with four new festive designs, including one with red stripes, one green with an argyle pattern, one flame-like pattern, and a mistletoe pattern. According to the company, the designs are "snipped pieces from Starbucks holidays pasts."
"The holiday cups are so cute," Yecenia Mendez, a Woodside freshman, explained.  "They have a Christmas vibe and I like how they changed it up this year. They make Starbucks more joyful when they change the cups."
In past years, Starbucks received backlash because of their holiday cups, since some claimed that the designs were too basic or didn't show enough Christmas spirit.
"Last year, people freaked out about the holiday cups because they didn't want it to be over the top Christmas centered," Callie Shypertt, a history teacher at Woodside High school, stated.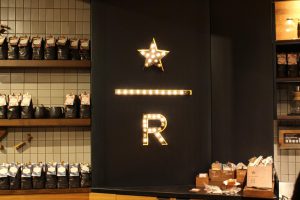 In 2015, people were not happy about the plain red design, with some saying that Starbucks was against Christians after a viral video was posted online. This year, however, customers are saying that the designs are more festive.
"They are more festive this year than in past years," Sandra Garcia, a freshmen at Woodside High school, declared.
However, although customers say that this year's cups are more festive than the last year's, the designs still could be improved.
"Personally, I think they could be more festive— however, they might get some push back depending on what ever design they use," Shypertt explained. "I like how they are different this year."
"
Starbucks should add color for people who celebrate Hanukkah or other holidays.'"
— Sandra Garcia
This year, Starbucks gave away reusable red cups with a purchase of a holiday drink. Customers were outraged when the store ran out of the cups and took their anger to Twitter.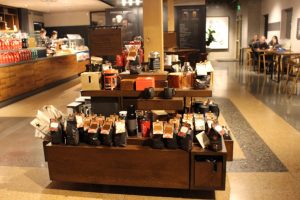 "While supplies last… Starbucks should post how many cups are supplied to each location, what time the promotion starts… This way people know what to expect," an anonymous Twitter user wrote.
Starbucks uses the color red each year to represent the holiday season. People approve of the color choice but would like the company to elaborate on the design.
"When people see red and green, I feel like they imagine Christmas," Mendez explained. "Starbucks should add glitter or like a ribbon next to it to represent a present."
Other people think that a wider variety of colors, outside of the traditional red, could represent the holidays.
"I feel like they should add more colors instead of just red," Garcia declared. "Starbucks should add colors for people who celebrate Hanukkah or other holidays.''