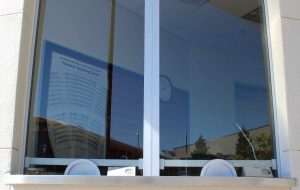 Zack Hage, Entertainment Editor

September 16, 2016
New speculation is arising that 2016's summer movie season was one of the most mediocre on record,  based off of critical and commercial evidence. These claims (coming off of sites such as Rolling Stone, Deadline, and Vox) cite the movies such as: Warcraft, Independence Day: Resurgence, and X-Men ...
Twitter
Though President Trump reversed his decision to host the G7 summit at his Doral resort, he defended his selection on Monday, dismissing what he called the "phony emoluments clause" of the Constitution https://nyti.ms/2Jc2atI
everything you need to know about the impeachment inquiry — all in one place. ⬇️
https://woodsidepawprint.com/top-stories/2019/10/17/the-impeachment-inquiry/
Abortion has been decriminalised in Northern Ireland after a landmark law change came into force at midnight. The legal reforms voted in at Westminster have also paved the way for the introduction of same-sex marriages https://www.heraldscotland.com/news/17983943.law-change-decriminalising-abortion-northern-ireland-comes-effect/
Load More...