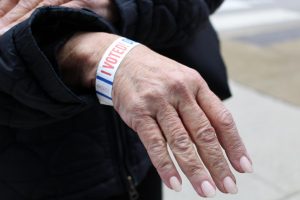 Taila Lee, Chloe Postlewaite, Isabella Williams

November 2, 2018
From high school seniors to undocumented immigrants across America, people have more incentive than ever to vote at midterms this Tuesday.
September 3, 2016
https://issuu.com/jennybratton/docs/woodside_world_2015-16_1st_issue_co
The Amazon is reaching a dangerous tipping-point. Beyond this, the rainforest is unlikely to survive https://t.co/gMX1kWQx0D
BREAKING: A 5.0 magnitude temblor struck about 20 miles north of Ridgecrest Thursday afternoon, according to the U.S. Geological Survey https://t.co/ohhXEiVVj9
Load More...