Profiles of the Prom Court Winners
Nicola Recker, Alex Kastelein, Kayla Hart, Giovanni Mendieta, and Stefan Sujansky
Hang on for a minute...we're trying to find some more stories you might like.
Nicola Recker – Prom Princess
Junior Nicola Recker was surprised yet gratified to be elected Prom Princess.  "I didn't expect to win," Recker commented. "I honestly didn't know who was going to win and didn't care if I won or not.  [Prom] was just fun." Although she valued the prom experience over the prom royalty title, she appreciated the ensuing support.  "Everyone was so happy for me, and random people were just like, 'Congratulations!' I thought it was so sweet," Recker expressed.
Alex Kastelein – Prom Prince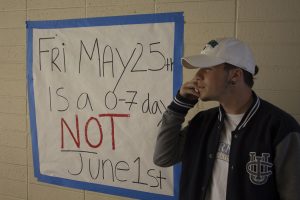 Junior Alex Kastelein joined the prom royalty alongside his date, Nicola Recker.  "I felt like everybody was pretty happy for us, so it was a good environment to be in," Kastelein remarked.  He was nominated for Homecoming Prince but lost, and did not expect to win Prom Prince. "Everybody thought it was a really cool accomplishment," Kastelein recalled.  "It just makes me appreciate my peers a little bit more, because I know that they appreciate me too."
Kayla Hart – Prom Queen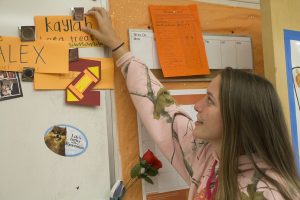 Senior Kayla Hart was excited to be crowned Prom Queen, even though she did not anticipate winning.  "I thought it was cool to be nominated, because then I knew that [others] look to me as a role model," Hart noted.  Hart enjoyed the overall prom court experience, and she felt that the acknowledgement reflected her peers' support.  "Right after it happened, I was getting a bunch of congratulations from people that I don't really talk to, and it really opened my eyes to see the impact that I've had as a leader on campus," Hart described.
Giovanni Mendieta – Prom King [TIE]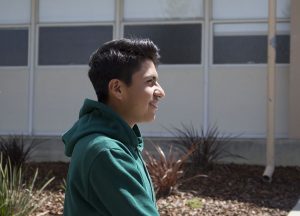 Senior Giovanni Mendieta tied for the position of Prom King.  "I was kind of surprised," Mendieta admitted. "I thought, 'If I lose, then it's fine, but if I win, then that's… wow.'"  Although Mendieta does not feel like the award will have major impacts on his life, he enjoyed the recognition and support from his friends.  "Some people are like, 'I've never seen that kid before,'" Mendieta explained. "Now, people are going to get to know me more."
Stefan Sujansky – Prom King [TIE]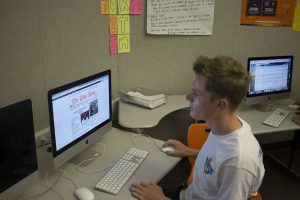 Senior Stefan Sujansky felt that his prom king title was bittersweet because he did not attend prom.  "I was touring colleges, and I did not realize I had double-booked myself until after I had purchased the flights," Sujansky explained.  Although he told his friends not to vote for him since he wouldn't be at prom, he still won the award and regretted that he could not receive it in person.  "It really felt like this missed opportunity, the quintessential high school experience: your senior prom and tying to win Prom King," Sujansky recalled. "Still, I was honored to have gotten the support of so many people… it just confirms to me that Woodside is this great community that I've really learned to love and that's welcomed me in return."

(Visited 134 times, 1 visits today)
About the Writer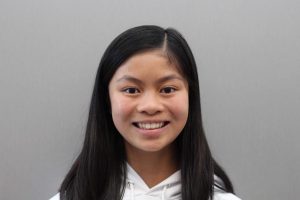 Emma Chiu, Copy Editor
Emma Chiu is a second-year journalism student and the Copy Editor of the Woodside Paw Print. As the former Local News Editor, she enjoys covering local...