BlacKkKlansman: The True Story of How a Black Man Infiltrated the Ku Klux Klan
BlacKkKlansman draws a shockingly tangible parallel between America's racist past and the present.

Hang on for a minute...we're trying to find some more stories you might like.
Film Trailer Zone
Spike Lee's film BlacKkKlansman brilliantly touches on the true story of the first African-American cop in Colorado Springs, Ron Stallworth, who infiltrated the Ku Klux Klan (KKK) white supremacist group in the late 1970s.
As a director, Lee has continuously tackled societal problems in his filmworks (including Malcolm X, Do the Right Thing, Chi-Raq, and many more), and BlacKkKlansman is no exception. The movie reveals African Americans' struggle in a predominantly racist setting and gives insight into the twisted minds of the KKK.
"It was a good representation of some of the problems that black [people] faced with the KKK," Liam Lloyd, an African-American teen, stated. "In the first scene, it says that this was based on a realistitic event, which doesn't really surprise me."
After becoming the first African-American cop in Colorado Springs, Stallworth made an appointment with one of the Klan members.
According to Stallworth in an interview with Business Insider, he contacted the Klan through an ad in the "classified section of the newspaper." Ron then teamed up with his partner, Flip Zimmerman, to pose as "Ron Stallworth" for an investigation of the Klan members in Colorado Springs. Stallworth would speak with the Klan members on the phone, and Zimmerman would be undercover and meet in person with the members.
Flip befriended the Klan members that were in the city and later was officially initiated into the Klan, still under the guise of "Ron Stallworth" who continued to make plans over the phone. Zimmerman did so well undercover that the Klan members wanted him to become their leader towards the end of Stallworth's and Zimmerman's investigation. Together, Stallworth and Zimmerman prevented a number of the Klan's violent outbursts, including three scheduled three cross burnings.
In Ron Stallworth's book Black Klansman: Race, Hate, and the Undercover Investigation of a Lifetime he stated his proudest accomplishment of the investigation was that "as a result of our combined effort, no parent of a black or other minority child, or any child for that matter, had to explain why an eighteen-foot cross was seen burning at this or that location – especially those individuals from the South who, perhaps as children, had experienced the terrorist act of a Klan cross burning."
Ron Stallworth also had extensive conversations over the phone with David Duke, the Grand Wizard of the Ku Klux Klan at the time; Stallworth even had his Klan certificate card signed by Duke. Duke has since served as a Republican state representative for Louisiana advocated for Trump, praising his service as president.
"
I think that the KKK seems not really real to some people, myself included, but that movie really hammered home that it is still a problem today that needs to be dealt with."
— Liam Lloyd
"I think that the KKK seems not really real to some people, myself included," Lloyd added. "But, that movie really hammered home that it is still a problem today that needs to be dealt with."
In the last few minutes of the film, Lee thrusts the audience into present day and reveals the chilling truth that America has not abolished racism and that actions with racist and malicious nature are prevalent today. The audience is taken through an upsetting montage of accounts including the Charlottesville car attack on August 12, 2017 and videos of white supremacists that chanted Nazi slogans and carried tiki torches the same night. President Trump's press conference following the events placed the white supremacists protesters and anti-racism protesters on the same level of accountability for the violent outcomes.
The New York Times
"It was nothing but an American homegrown act of terrorism when that car drove down that street and murder[ed Heather Heyer], that's a fact," Lee commented in an interview with comedian and talk show host Trevor Noah. "The President of the United States had an opportunity to tell the world that we were not for hate, and he did not denounce the KKK; he didn't do it."
BlacKkKlansman undoubtedly leaves the audience with much to ponder about America's future and how the country as a whole can take steps to destroy any racist tendencies.
Lloyd explained, "I think it is important for people to watch this movie regardless of their race. Before we can leave racism behind us, we need to acknowledge that [racism] is very much here today in America."

(Visited 70 times, 1 visits today)
About the Writer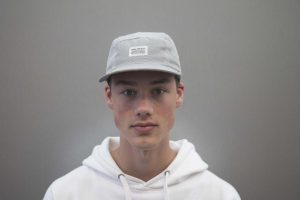 Cody Bowers, Staff Writer
Cody Bowers is a first-year journalism student and a staff writer for the Woodside Paw Print. He enjoys photography and writing about sports or lifestyle....